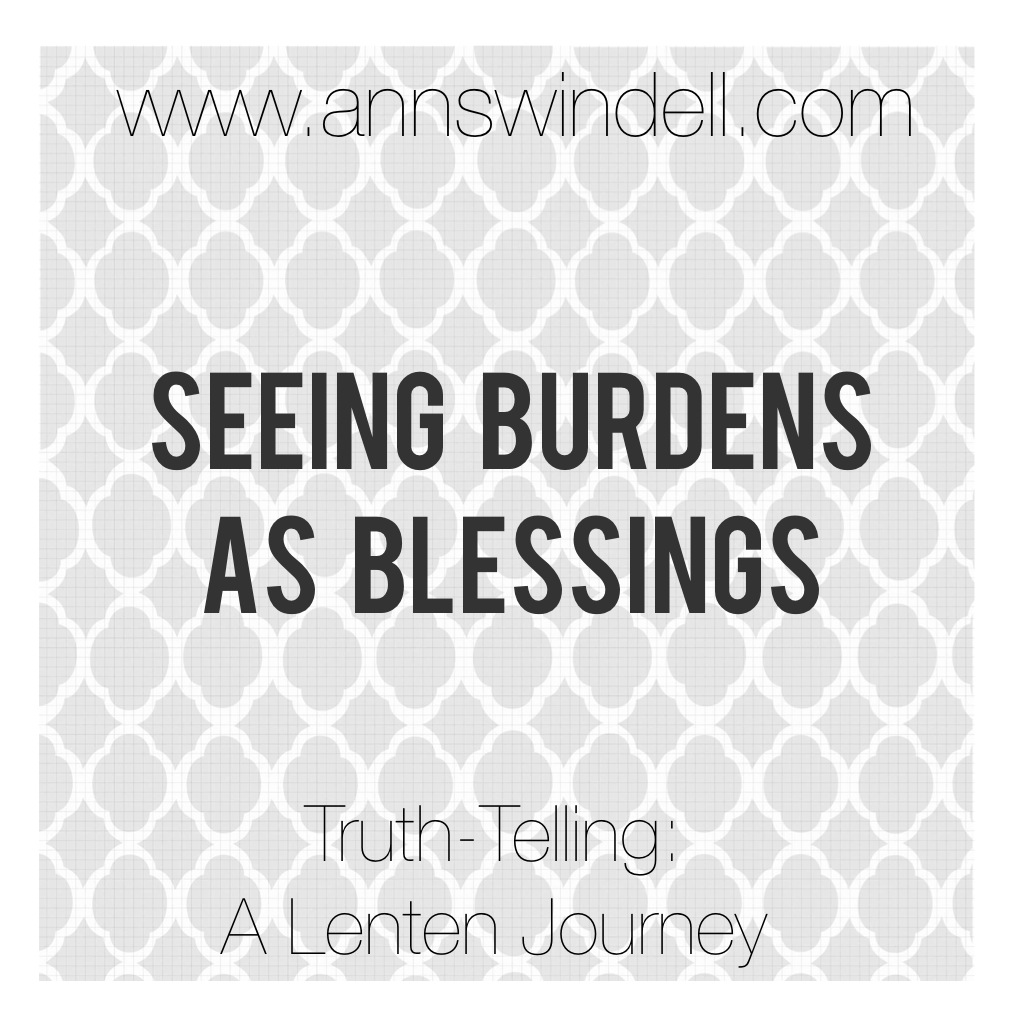 In a season in which I am busy—and tired—it is easy to look at my life and see burdens. It is easy to feel annoyed by things that cost me in time and energy. This Lent, I am trying to see things from a different perspective.
That pile of laundry that is sitting wrinkled and wet in the washer? It's not a burden. I have clothes. I have a washing machine. That is a pile of blessings.
The messes my young daughter makes as she eats? Those aren't burdens. I have a daughter. She is learning how to eat and swallow and feed herself. Those abilities are blessings.
The water pump that broke in my car last week and cost a wad of cash to fix? It's not a burden. I have a car to drive. We had the money in savings to pay for a new pump. That car is a blessing.
The hours of work I will spend grading papers in any given week, rounding my shoulders over stacks of essays? That's not a burden. I have a job. I get to think about words and give feedback to students who love to write. That work is a blessing.
The nights that my husband is at work and doesn't make it home until Ella and I are both asleep? Those nights aren't a burden. I have a husband. He spends his nights loving and serving the people in our church. I get to be his partner in ministry. That is a blessing.
During this season of Lent, I want new eyes to see my life for what it really is—a blessing. A gift. I woke up today with air flowing through me like a river. I am living. What do I have that I have not been given (1 Cor. 4:7)?
Lord, help me to live my life with a heart that sees blessings rather than burdens.
Are you like me? Where do you need new eyes to see the burdens in your life as blessings?