The campus where I work is abloom. The magnolia trees are full; this is the time of year when campus feels the most collegiate to me—everything green and vibrant and alive. The students are neck-deep in papers and finals and projects, but all around them the very trees are singing out that summer is coming. Summer. Growth. New life.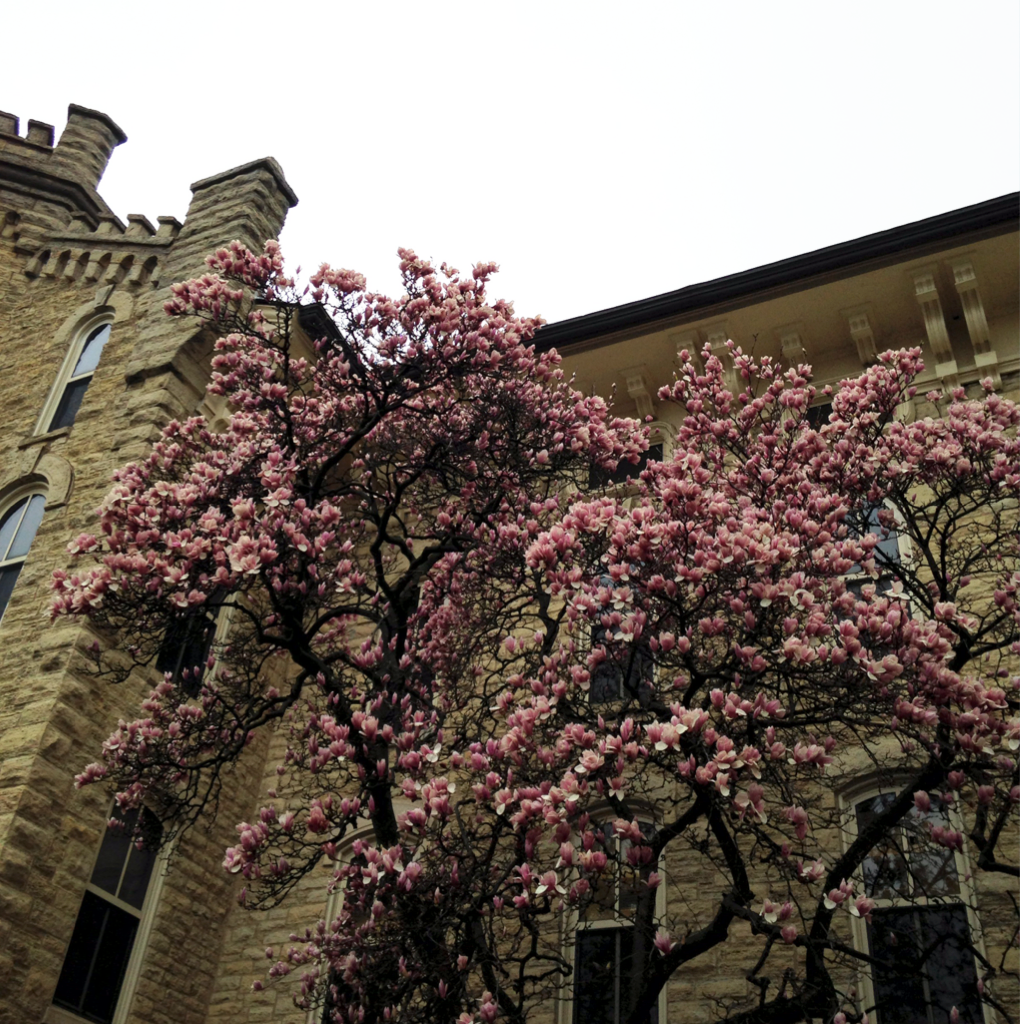 Michael and I have been leading a small group of college students this year through our church, and last night was our final meeting for the semester. We read through the first part of John 15, discussing what it means to abide in Jesus. And I was struck afresh with the power of the word of God.
Abide in me, and I in you. As the branch cannot bear fruit by itself, unless it abides in the vine, neither can you, unless you abide in me. I am the vine; you are the branches. Whoever abides in me and I in him, he it is that bears much fruit, for apart from me you can do nothing. If anyone does not abide in me he is thrown away like a branch and withers; and the branches are gathered, thrown into the fire, and burned. If you abide in me, and my words abide in you, ask whatever you wish, and it will be done for you. By this my Father is glorified, that you bear much fruit and so prove to be my disciples. As the Father has loved me, so have I loved you. Abide in my love. If you keep my commandments, you will abide in my love, just as I have kept my Father's commandments and abide in his love. These things I have spoken to you, that my joy may be in you, and that your joy may be full. -John 15:4-11
Last night, we talked about the responsibility that we have as those you follow Jesus—and how simple and yet how difficult that responsibility is. Our job is to stay connected to the vine—to stay connected to Jesus. It is not our responsibility to produce fruit; in and of ourselves we can't do anything. We can't make wonderful and important things happen in our lives on our own. We can't do things that will change the world and impact those around us on our own. In short, we can't produce anything of lasting value on our own. And we will kill ourselves trying.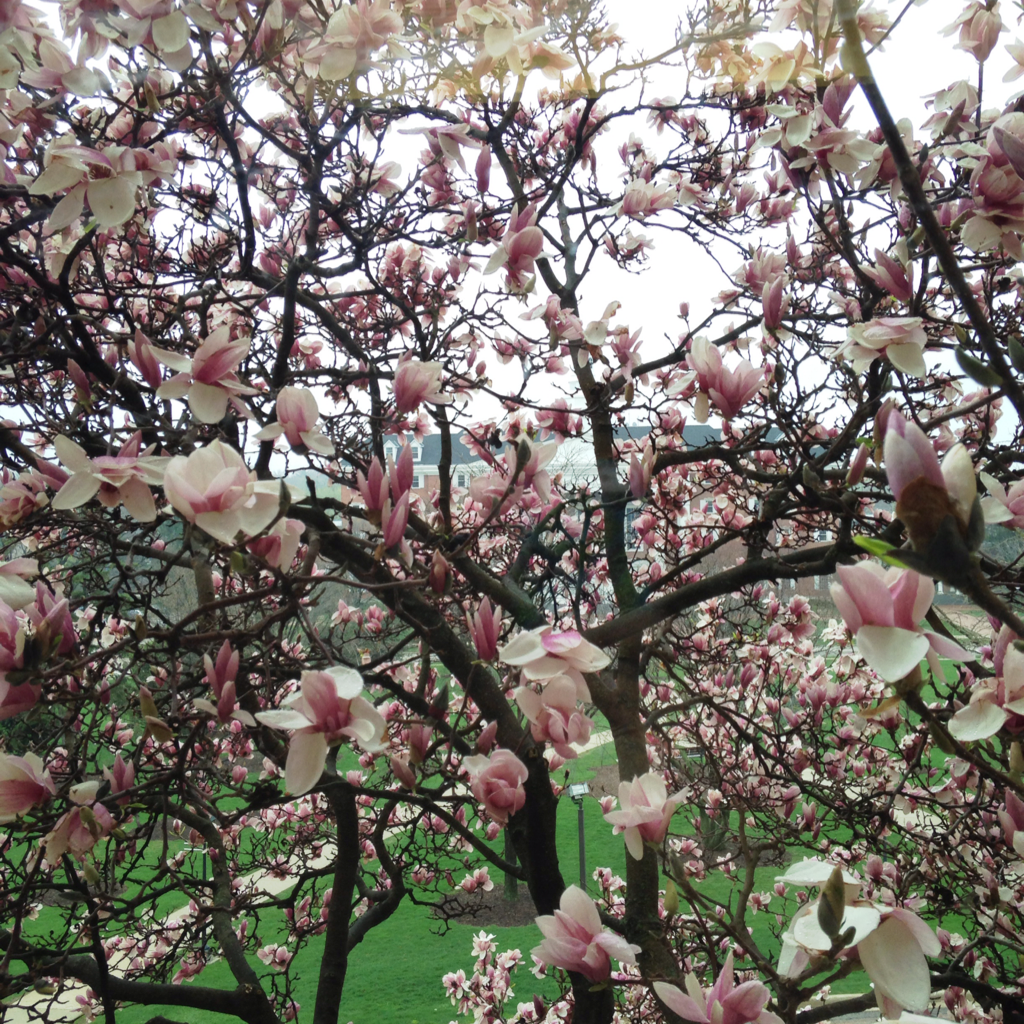 But the beautiful mystery is that as we abide in Jesus—as we pour our time, hearts, and attention into knowing and loving and serving him—he will work in and through us. He will produce the fruit in our lives that we are meant to produce. Although the rest of the world is yelling otherwise, it is not our responsibility to perform and produce. Our responsibility is to stay connected to Christ. He will take care of the rest.
The flowering trees on campus remind me of this. Throughout the long winter, the branches stayed connected to the trunks. They may not have looked flashy three months ago, but now, because they have stayed rooted, they are blossoming. And their beauty points back to the Creator.
As we abide in him, our lives will do the same.