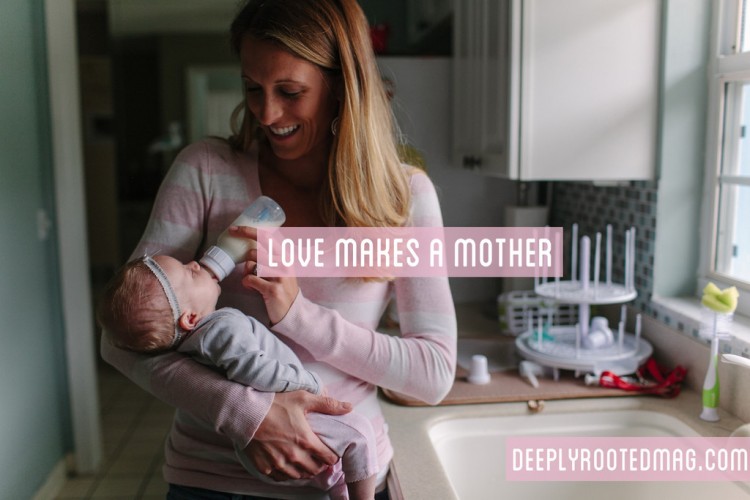 This is my first Mother's Day with Ella in my arms–last year at this time I was waddling like a duck with Ella still tucked away inside of me (let's be honest: "squished" is probably a more realistic term than "tucked"). I was three days away from her due date and praying for a Mother's Day baby. But Ella was in no rush; she took her sweet time and was born five days past her due date on our seventh wedding anniversary.
Mother's Day is a joyful day for some women and a difficult day for others. For many women, the day holds a mix of emotions. I would love to have you join me at Deeply Rooted Magazine today as I share about what truly makes someone a mother: love.
So to every woman who has mothered someone –physically, adoptively, or spiritually–thank you. You are reflecting the greatest Love, Christ himself.