This is a #WritingWednesdays post, and the prompt for today is: What is a recent moment or event in your life that has revealed how you have changed or grown as a person? How? This post is my response. I would love for you to share your response in the comments (above) or through a blog post of your own–link to it in the comments!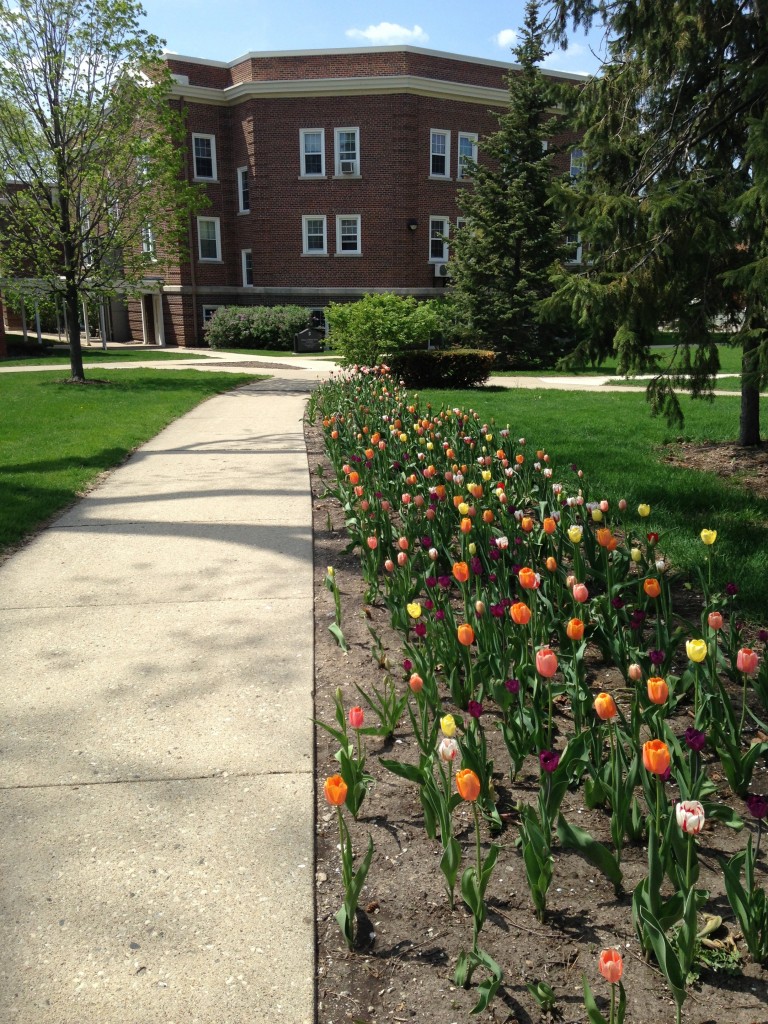 If you don't know, my day job is as a college professor. I just turned in my grades yesterday, which is the finish line for any semester.  Submitting those grades feels a bit like it did when I was a student handing in my last final exam–an emotion mixed with exultation and relief. I love what I do, but I also love summer–time to pull back, time to rest, time to unwind a bit. There are still lots of things that I do during the summer as a professor–prepping for courses, creating course readers, crafting syllabi–but the pace is slower, and there's more time to breathe. Don't get me wrong; the classroom is a place of true joy for me. But I love the pattern of intensity and rest that the academic calendar provides. And right now, I'm really enjoying the "rest" season.
I'm just starting to reflect on the school year that ended, and one moment strikes me with particular force and hilarity. In retrospect, it has revealed to me how much I have grown and changed over the last several years, and although the event was ridiculous, the response that surfaced in my heart was a welcome gift.
A little background: The courses I teach meet for two-hour blocks, and since I don't want to stand for two hours, I bring a stool into my classrooms so that I can sit–or perch–while my students respond to writing prompts or discuss essays in small groups. The stool has been my faithful classroom companion for years.
A couple of weeks ago, the stool betrayed me. I honestly have no idea how it happened. One moment, I was sitting on the stool, talking with my students about some thrilling topic in the field of Creative Writing. The next moment, I was on the floor.
On. The. Floor.
I'm still perplexed about the entire thing–I used to be an athlete and tend to have a pretty good feel for controlling my body. But maybe I'm losing my stuff; I completely fell off of my stool. At least I caught myself with my hands and didn't face-slam into the floor.
And then I smiled, got up, and kept teaching, chuckling to myself. My students, who had gasped moments before as I fell, were smiling with me; some of them laughed. I didn't mind at all.
I called Michael after class to tell him about the whole event and was laughing so hard that I had to stop talking. I found the entire thing hysterical.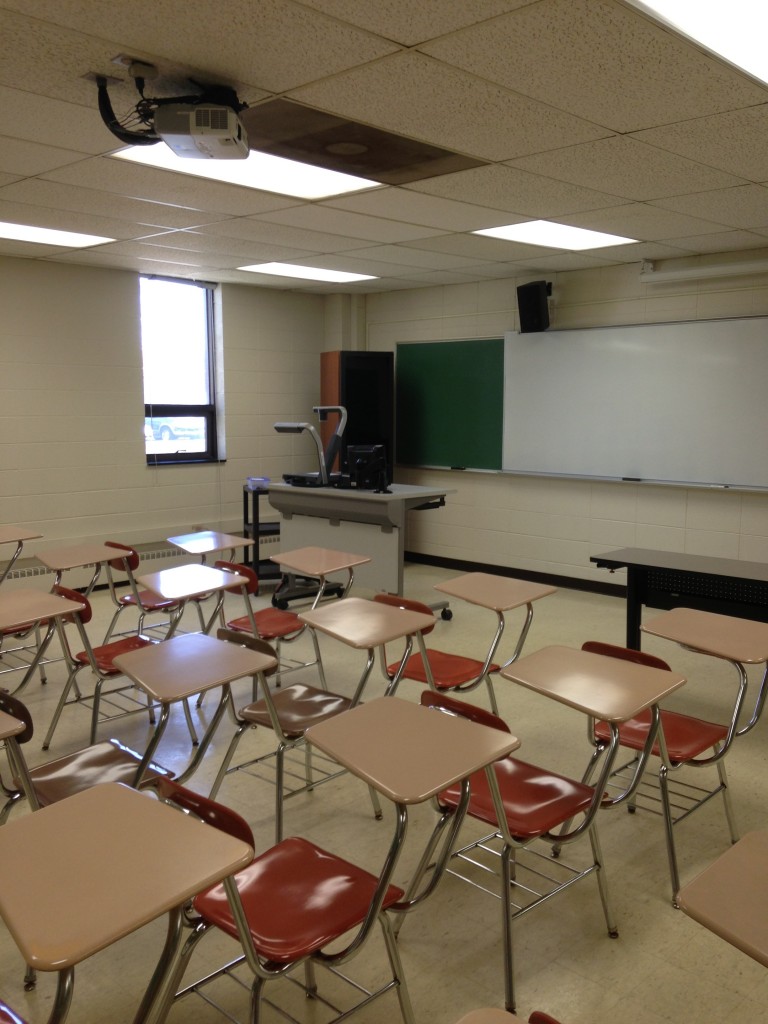 And I realized how much I've grown. Ten years ago–maybe even five years ago–I think I would have been mortified. I might have mulled over the fall for several days, worried about how ridiculous I looked or what my students thought of me. Instead, I had a good chuckle about it and moved on with my life.
Praise God.
He is the one who has bolstered my confidence–and it's not confidence in myself. It's confidence in Him. I can laugh about falling off of that stool because I'm not really worried about how I look to other people any more. I want to love others well, of course, and my desire is to radiate the love of Jesus in all I do. But I don't really care if anyone thinks I'm "cool." God has changed me. I have gone from being a woman with perfectionistic, people-pleasing traits to becoming a woman who is much more ok with not having it together. I'm not totally over my desire to look good to others, of course. But I've grown. And this growth? It has mostly come through brokenness in my life–financial uncertainty, job changes, horrible sickness during my pregnancy, a harder transition into motherhood than I expected. In those places, what really mattered came into extreme focus: God is in control, and he loves me. My weakness, emotionally and physically, was very obvious. But God's presence and love was unshakable when everything else was shaking.
And so I can say, with God-confidence: I know I'm loved by God, and I know that I'm loved by my family and close friends, regardless of if I'm sitting on my perch or falling off my stool. And that's really, really freeing.
And please, if you can relate to falling off of anything publicly, do share!