If you know me, you know that I'm a bit of a geek when it comes to words, grammar, and punctuation. I'm using "geek" here in the secondary dictionary sense of "a person who is very interested in and knows a lot about a particular field or activity." I care deeply about language and how it is used with purpose and power–which is one of the many reasons I love teaching college English. My love for words is also one of the reasons that I love, love, love  Caring for Words in a Culture of Lies by Marilyn Chandler McEntyre. I could go on and on, but–I have a giveaway to share!
Several years ago, I came across these gems when I was perusing Etsy: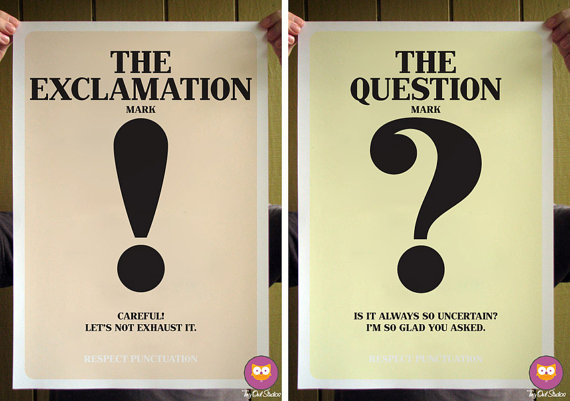 The English professor in me geeked out. Tiny Owl Studios was making cheeky posters about grammar! It was better than I could have imagined!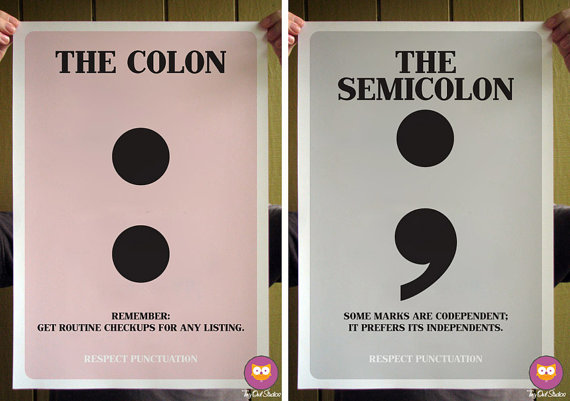 And I knew–absolutely knew–that when I had an office, one of those puppies would be up on the wall. So now, welcome to my office:
Honestly, I love this poster. I still think it's wonderful and hysterical and, best of all, true! I want to force my students to read it closely every time they come in for meetings. In an alternate universe, I would have my office wallpapered with the entire series.
The good news for you is that sweet Kim from Tiny Owl Studios–the brilliant woman behind these posters–is giving one away today! You can win an 11 x 16 grammar print of your choice and charm your literate guests every day of the week. Just follow the Rafflecopter below! Giveaway ends next Tuesday night.
You can also connect with Tiny Owl Studios at their Society 6 store.