This past week, my parents celebrated forty years of marriage. Forty years! What an amazing milestone. What an incredible thing to celebrate. We live in a culture that glorifies weddings but often slams marriages. And yet what I have seen through the marriage of my parents is something that both rises above culture and challenges it.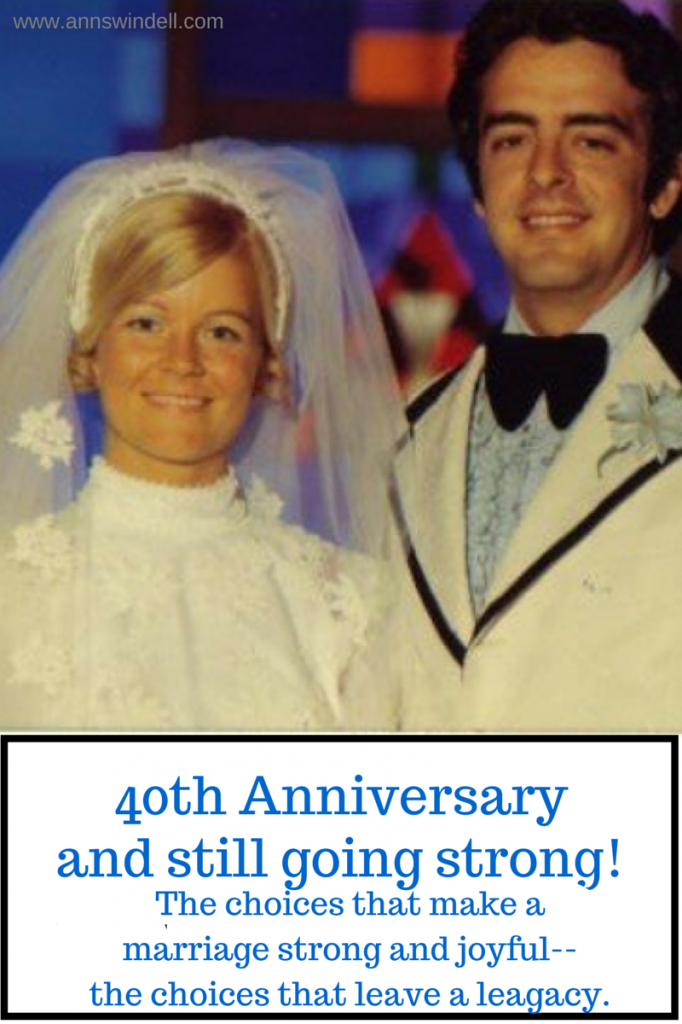 My mom grew up as a pastor's kid; when my parents were married my grandpa did the officiating, and my dad wore a white tuxedo with a powder blue ruffled button down shirt that spilled out from the lapels. After the wedding my father serenaded my mother on the church steps with "The Sweetheart of Sigma Chi" (the man can sing), and they held a reception at the church with punch and cake.
Their wedding was simple. God was honored, promises were made, cake was cut. In the grand scheme of wedding history and the Pinterest-crazy weddings that now take place, their wedding would have seemed, I can imagine, very unimpressive.
But it is their marriage that has proven impressive. It is their marriage that has proven those simple vows true a hundred thousand times over. And I have been one of the closest witnesses to that marriage.
I lived in a home where my parents spoke love to one another and to us every day. "I love you" rang throughout our house like a bell, the echo of the words always hanging until the bell was rung again.
I lived in a home where my parents did fun things together, where they enjoyed one another. I watched them host dinner parties and also get dressed up for nights out. I loved that they went on dates together.
I lived in a home where my parents talked to one another—and to us—openly and honestly. We had dinner together as a family most nights of the week and we shared our days with one another regularly.
I lived in a home where my parents kissed each other often and unashamedly. There was very little that made me happier as a child than to see how genuinely my parents were in love.
I lived in home where my parents told us that they would never divorce and that they would always be together. I am eternally grateful that they meant it.
I lived in a home where my parents laughed. And laughed. And laughed. I lived in a home where we all laughed together so hard sometimes that we had to pull away from the dinner table to catch our breath.
Is our family perfect? Hardly. Is their marriage perfect? By no means. But for forty years my parents have lived out their promises and their love with faithfulness and with tenderness and with joy—so much joy. They have walked through deep trials, as every marriage does. They have walked through countless changes, as any marriage stretched over forty years is bound to walk through. But they have clung to Christ and to each other, and their marriage is a beautiful representation of the love of Christ and his church.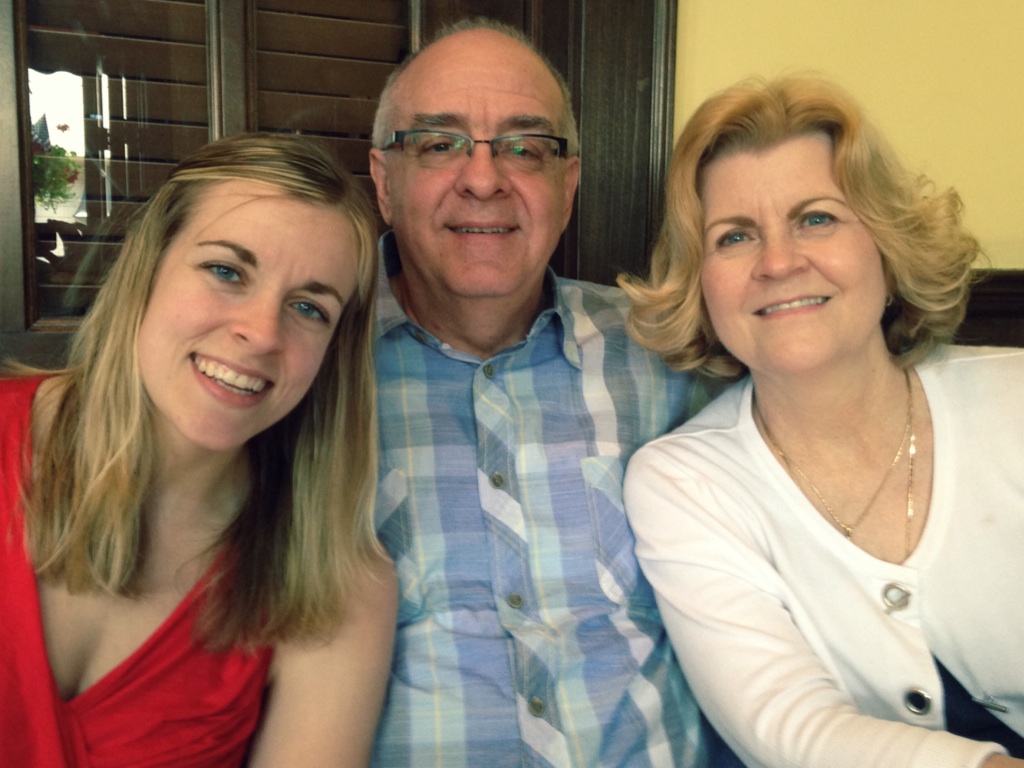 I am honored to know them as parents and also as friends. And I celebrate you, Mom and Dad. Your faithfulness in marriage has borne great fruit. Thank you for saying yes at the altar forty years ago. And thank you for continuing to say yes to God and to each other every day of those last forty years. I love you both more than I can say.