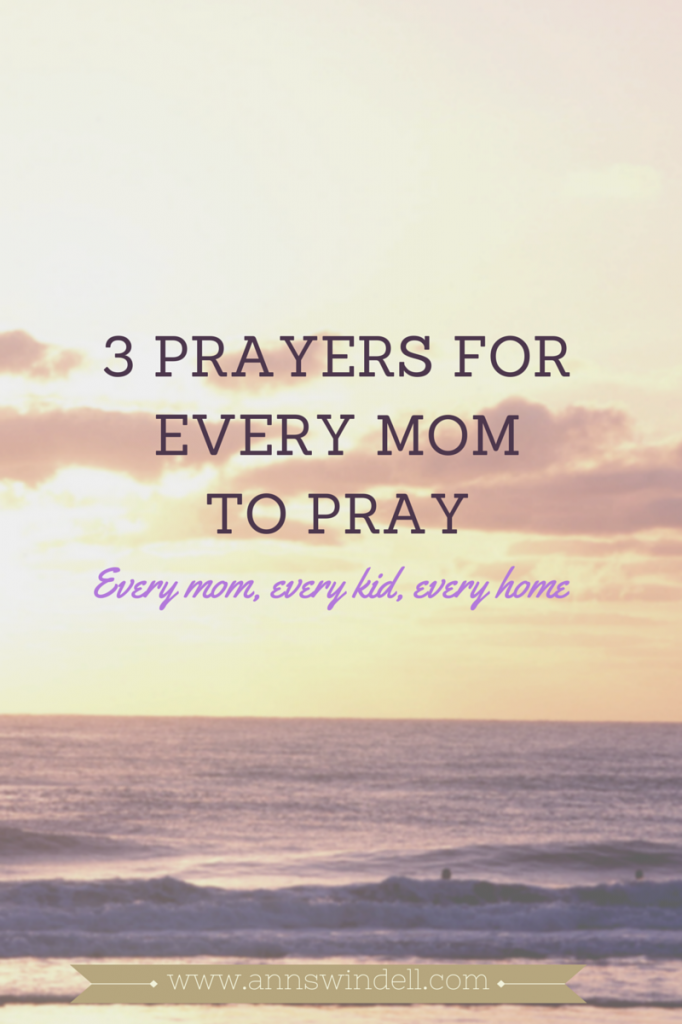 Earlier this week I had the gift of getting to speak to a MOPS group several suburbs away. The time we shared together was refreshing and fun, and I was able to speak to the group about growing spiritually in a season with little ones. I think that, as moms, we often feel tired—and that makes us feel like growing spiritually is a luxury that we can't afford between nap times, play-dates, and crazy schedules. My heart was to offer these fellow moms some practical tools for how to stay connected to God even in this wild season of mothering with small kids. And as I'm reflecting on our time together, my heart is turning toward how we, as women, might be able to pray for ourselves and for one another. Not all of us are moms, but all moms need prayer—and lots of it! If you would, take a moment to pray these prayers for the moms that you interact with at work, at church, at the gym. We all need God's guidance and help as we navigate these waters of learning how to love and live as moms.
Pray that the moms you know would connect meaningfully with Jesus and that they would know their worth in Christ. Getting much-needed quiet time with God can be increasingly difficult in a season where the "quiet" in "quiet time" is MIA for months—or years. Pray that the moms around you would have the space to meet with Jesus consistently and that their personal worth would only stem from who God says they are—not who culture tells them they should be.
Pray that the moms you know would have Godly wisdom to know how to parent their particular children. Mothering isn't a generic role to fill—each child has their own needs, quirks, and desires. We need God's wisdom to know how to love our children and lead them as He does.
Pray that the moms you know would have supernatural energy to do all that they need to do in order to mother with love and grace. Kids usually have a lot more energy than their parents—ha! Oftentimes, our fuses are short because we are  t-i-r-e-d. Pray that God would refresh and renew the moms that you know.
How might our parenting change if we, as women, prayed these simple prayers for one another consistently? I'd love to join you in praying for the moms in our lives–ourselves included!