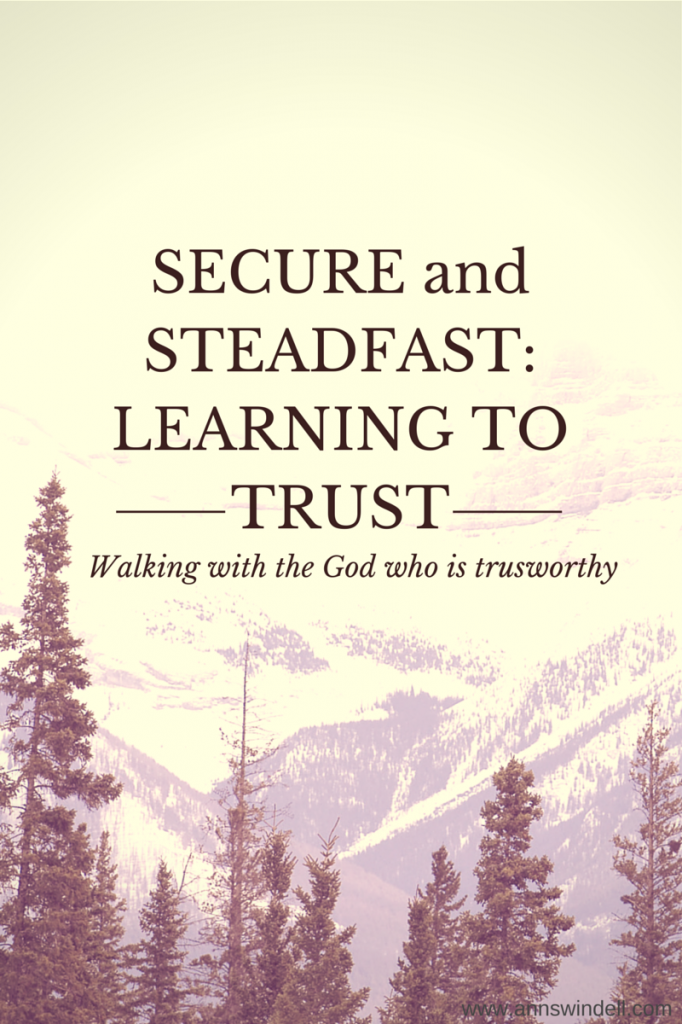 Some of you may already know, but it's not something I've shared in this space yet: we are moving this summer, to a new city and a new adventure. My husband will be in graduate school for the next three-ish years, and we will be closer to family as he studies and works on finishing his degree.
There are so many things I'm excited about in this transition–a new city to explore, new relationships to form, being next door to my sister, opportunities to grow. Most of all, I'm excited to follow the Lord, as this is the next door he has opened for us in this great journey of walking with Him.
But I'd be lying if I told you I wasn't nervous, too. I've lived in Chicagoland for all of my adult life; Michael and I have been in this same city for over a decade. We have a rich community of friends and a church that we love. We have jobs. None of these things that have been so central and grounding for us in this town will be present when we move this summer.
And so it feels like starting all over again–and, in many ways, it is. As a recovering control-freak, all of the details of moving–selling the house, looking for jobs, finding a new home, making new friendships–these have the ability to freak. me. out. If I spend too much time thinking about those things, I start spiraling into a mental place of worry, fear, and doubt. I imagine all of the things that could go wrong and all of the ways that this move might not go well.
But God is continually calling me back to one thing: trusting Him. I mentioned it on my Instagram account earlier this month, but my word for the year is TRUST. I always need to trust Jesus, but this year in particular, when all of the cards of our life are up in the air, I feel the need to trust God in a deeper way, perhaps in a way I haven't felt the need to trust him before. I need to trust him, deeply and wholeheartedly, with our family's finances, our family's friendships, and our family's future. Because I have no idea how any of those things will get worked out in the next six months.
And yet, hasn't this always been the case? Of course it has; it's just that the trusting hasn't felt as desperate in the past. I have always needed to trust God to give me even my daily bread, but I don't always think that way. In truth, I have nothing apart from him and I am nothing apart from him. But when life starts rolling along, that desperation of needing to rely on Jesus tends to fade for me.
So here I stand, at the start of a year that will look nothing like it does at the end of it. In twelve months, nearly everything externally will have changed. But Jesus Christ is the same yesterday and today and forever, and I am aware of my deep need to trust in him afresh. Trusting is difficult at times; I don't always feel a deep sense of security or safety. But trusting God does not always mean that we feel secure or steadfast–it means that He is secure and steadfast, regardless of our feelings.
Trusting God does not mean that we feel secure or steadfast--it means that He is secure and…
Click To Tweet
He is constant in his kindness, his salvation, and his love. He is a good Father who gives good gifts to his children. I can rely on who He is even when I'm not sure where I'm going–practically or emotionally. And so this year, I am choosing to trust him, again and again. He is good, and his love endures forever.
He who did not spare his own Son, but gave him up for us all—how will he not also, along with him, graciously give us all things?
I can count on Him to lead us and care for us. You can, too. Here's to a year of wholehearted, un-hindered trust in Jesus–the One who is completely trustworthy.