Michael has told me, many times over the course of our marriage, that I have helped him learn how to celebrate. It's not something I think about as an abstract concept very often–this idea of being a celebrator, this way that I look for any opportunity to have a party or gather others together. But it's in me; it's how I'm wired. Celebrating–and taking the time to acknowledge accomplishments or milestones–it's something I deeply love.
In my mind, however, events or milestones don't need to hit some sort of threshold in order to merit a celebration. Birthday? To the nines! Long weekend? Celebrate! Acceptance to grad school? Party central! Half-anniversary? Why not! I don't discriminate when it comes to celebration. In my humble opinion, we don't celebrate one another–and God's presence in our lives–nearly enough.
Which is why, in the midst of preparing our home to sell and the busy start of a new semester, I still wanted to have some Valentine's Day cards for Ella to give to friends and family. I'm not in a season of life where I'm gluing glitter and hand-lettering envelopes, but I sure can whip up a cute card over at Minted. I've used them before for our Christmas cards and even bought my parent's Christmas present–a photo art-print–from Minted this year. Their quality is lovely, and their website is user-friendly (a must for this mama).
Even though Ella has no idea what Valentine's Day is, and even though it's not particularly one of my favorite holidays, I think the concept of giving and receiving notes of friendship and love is a tradition that would do well to continue throughout the year! Love comes in hundreds of forms, and I'm hoping that Ella will learn, early, that the love found through good friendship is one of God's greatest gifts–and is something worth celebrating any day of the year!
So, I (quickly) found this card that I knew Ella would like–she is very into coloring these days–and added her name and a cute photo of her on the back. Grandparents? Check. Little toddler friends? Check. Memory book? Check.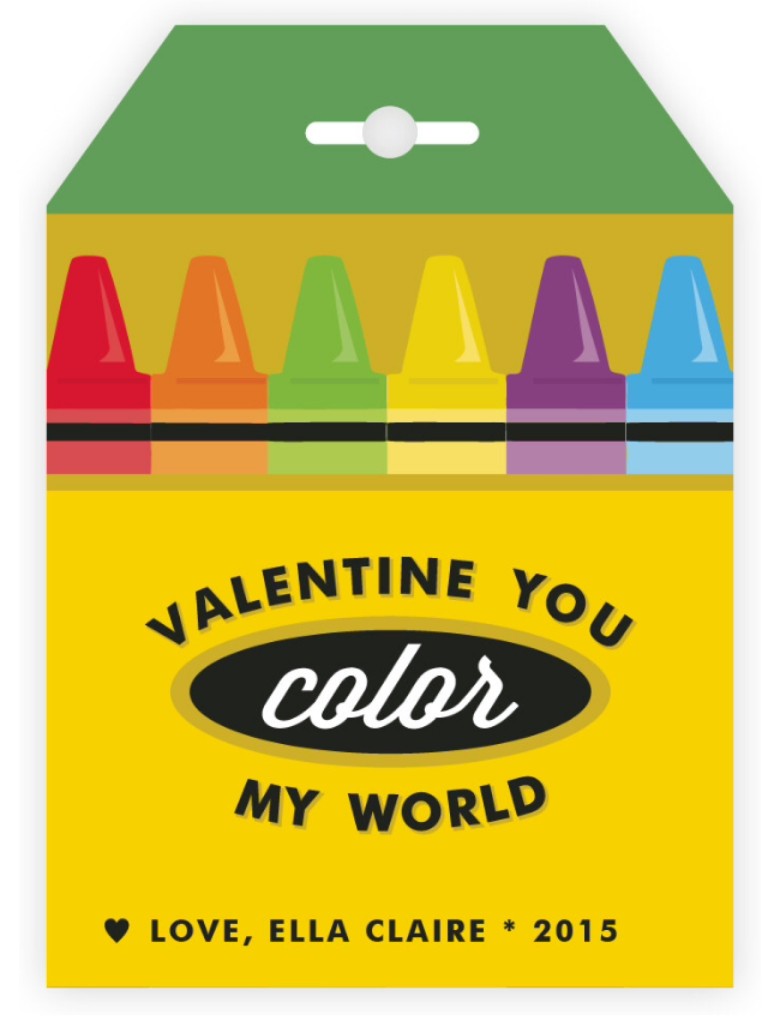 There's still time to order a set of valentines from Minted–even foil-pressed ones!–if you're looking for something adorable and easy.
And if you're not feeling particularly celebrated this time of year, remember: God himself is singing over you, rejoicing in you.
You are loved more than you could ever imagine.
Affiliate links are included in this post, as I am an affiliate for Minted!