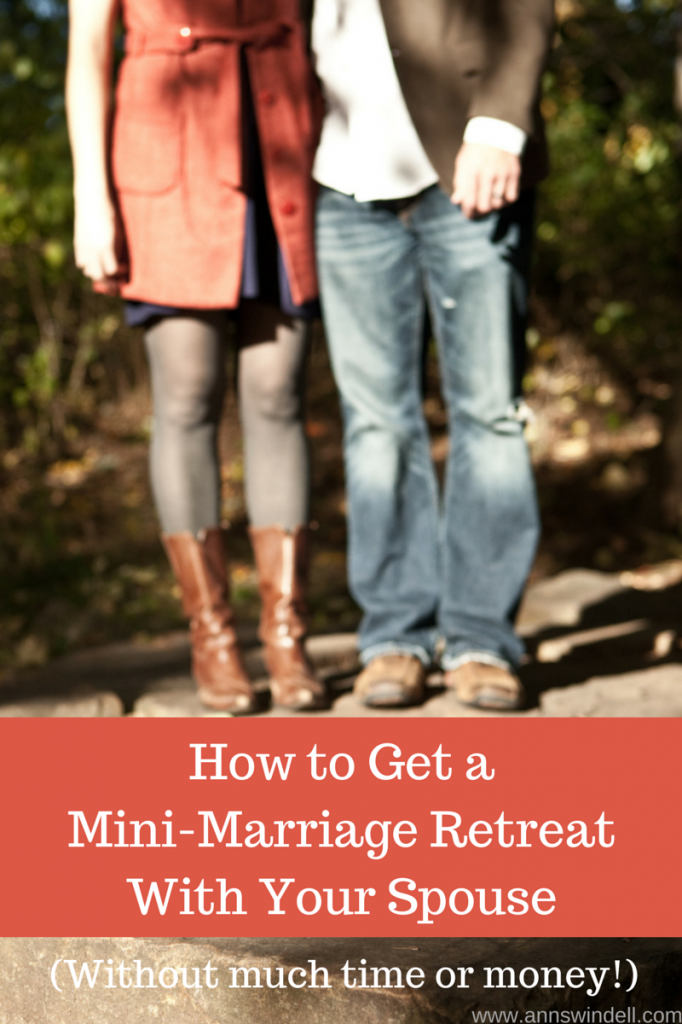 Michael and I had a great rhythm of consistent date nights and quarterly marriage retreats (read: weekends away) prior to having our daughter. Now (ahem), while the date nights still happen every week, the quarterly marriage retreats have kind of fallen off the map. And we've realized, afresh, why they are so important to our relationship. Time away together gets us out of the normal rhythms of our lives, which, while helpful, can also lead to ruts of communication and connection. When we are in a new city, eating new food, seeing new sights–that's when we find out new things about one another and, often, new conversations and dreams bubble up between us.
Getting away together doesn't need to be fancy, expensive, or exotic. It just needs to happen. Here are the hows and whys for getting away with your spouse–in a meaningful way.
Getting away together doesn't need to be fancy, expensive, or exotic. It just needs to happen.
Click To Tweet
1. Aim for easy, not exotic. Now, don't get me wrong–I would looooove to head to Hawaii for a weekend away. But we live in the Chicago area, and we have neither the time nor the money to go to Hawaii regularly (or, actually, ever). So we explore the surrounding suburbs–the towns 20 minutes away–and walk through their shops and try new restaurants. When we haven't had the money, we drive back to stay in our own home overnight.
2. Make time for intentional connection. Time away together is wonderful–but it won't accomplish much if we're still focused on work or tied to our phones. Make sure that you engage in meaningful conversation–buy a book that opens up new conversations, or start reading a marriage book together (this one is our favorite!). And make sure to spend time meaningfully connecting back at the hotel, too!

3. Try something new. New experiences spark new connections–and are part of the reason why getting away really matters. So, along with trying a new restaurant, do something fun–and new–together. A chocolate tasting night, a boat tour, go-karting, an opera–with an open mind and some creativity, even small towns offer opportunities for newness together!
If we are willing to invest our time and money in our spouse, our marriages will only be strengthened. It doesn't have to be expensive or long, but time away to refresh an renew as a couple is important for any marriage. And of course, if you can afford to get away to Hawaii, please–go for it!
Was this blog post encouraging to you? I would be honored if you would consider partnering with me as a writer! Click here!
Related post: Three Ways to Make Your Marriage Better