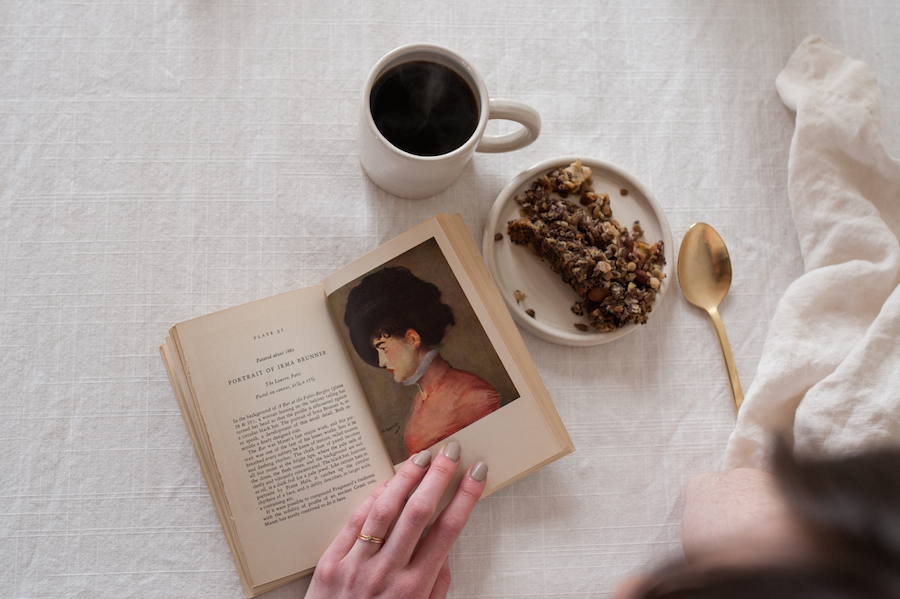 This is from my newest piece for Darling Magazine. Read the full article here!
[image via Lydia & Emilie]
Good writers are readers; it's a maxim for a reason. And that's why reading books by experienced authors is important — even necessary — for the aspiring writer. But along with novels and biographies and memoirs, consider reading books about writing, in which authors pull back the curtain on the writing process and life as a person of words.
While this is by no means an exhaustive list, these books are on my personal short list for writers. Here are 5 books to read this fall if you want to grow in the craft of writing:

In typical Anne Lamott fashion, this book (no, it's not actually about birds) is cheeky and gritty and packed with punchy stories about writing and life. You can read a chapter at a time or devour the entire book in one sitting. Especially freeing for perfectionistic writers is her chapter on penning horrible first drafts.
"Loving language means cherishing it for its beauty, precision, power to enhance understanding, power to name, power to heal. And it means using words as instruments of love" (p. 23). Through lovely prose and a deeply thoughtful commentary on culture, McEntyre invites readers to steward language and the inherent power that words carry.
With fluid and almost dream-like prose, Dillard offers heavy-hitting truths about writing and life through unexpected stories and winding analogies. Readers who are writers will appreciate Dillard's honesty about the difficulties and rewards of writing.
Read about the other two books here, at Darling.
If you're a fellow writer, I'll be teaching a writing course this January–registration opens in November, and I can't wait to talk writing, craft, and publishing, with you. Check out the site and sign up for updates here!