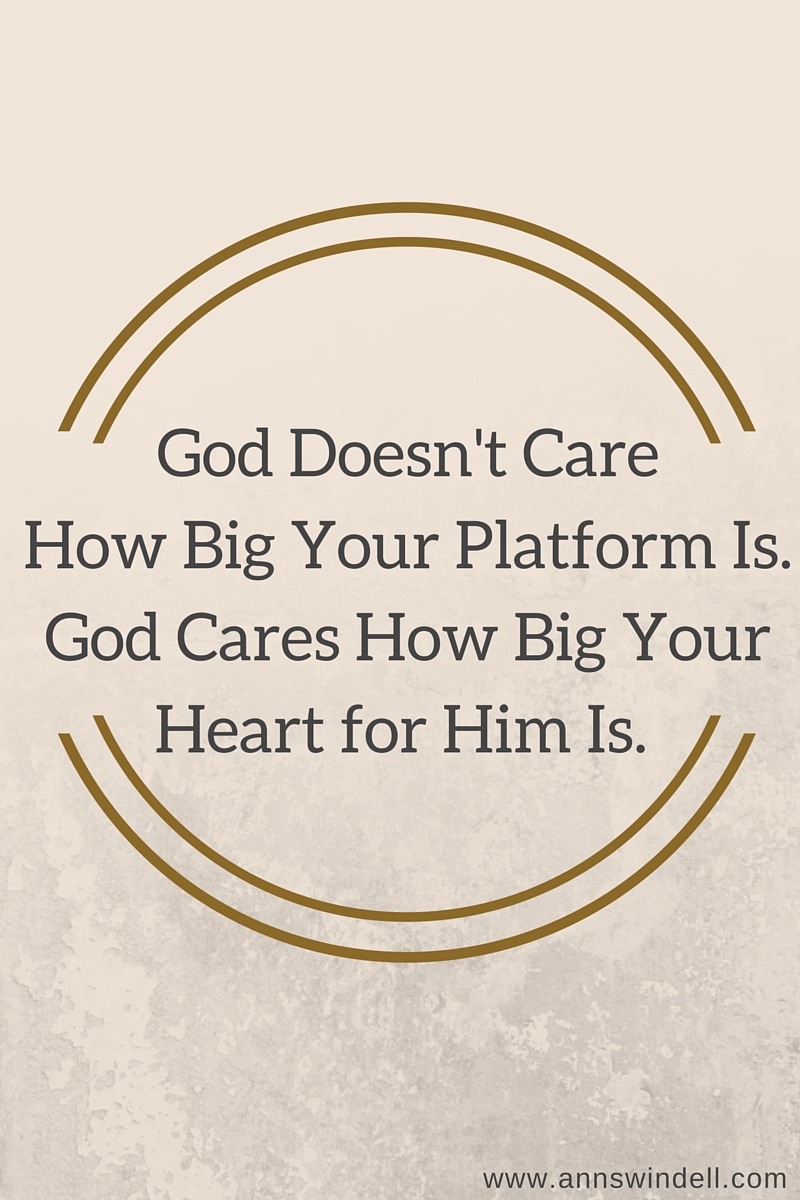 Most of my life, I've felt a tug toward greatness.
You know–that feeling that burns deep and can push us wide? Deep because we know that we were created to do important, meaningful, gorgeous things in the world. Wide because we look around us at all that we aren't doing and see people who seem great in our eyes—people who carry great influence, great ideas, great power.
And that feeling in us, that yearning for greatness, can sometimes make us feel very small. Small because we lack great influence. Small because we lack world-changing ideas. Small because we lack great power. I don't have a million followers, a best-selling book, a corporate position or a lot of money. I'm guessing you might not, either.
But we look at others who do, and it's easy to feel like we should be doing something bigger and greater and more important with our lives. Sometimes, we might even find ourselves thinking: "What if I've missed it?" "What if I'm never great in the way I long to be?"
Those are the moments when I find myself trying to push my way into greatness. I think that if I can work harder, think more deeply or just be better—then, perhaps, greatness will fall upon me like a cape. If I just keep driving my way forward, maybe I can make this thing—this elusive greatness—happen.
But I can't. It never works out that way…
Read the rest of the article here, at RELEVANT!