I'm back for another Stitch Fix review, and this is a good one! I did a review last month, and it was a big hit. So, while this space isn't often used for clothes and fashion, I do love highlighting services that make life easier and companies that I believe in. See below* if you've never heard about Stitch Fix!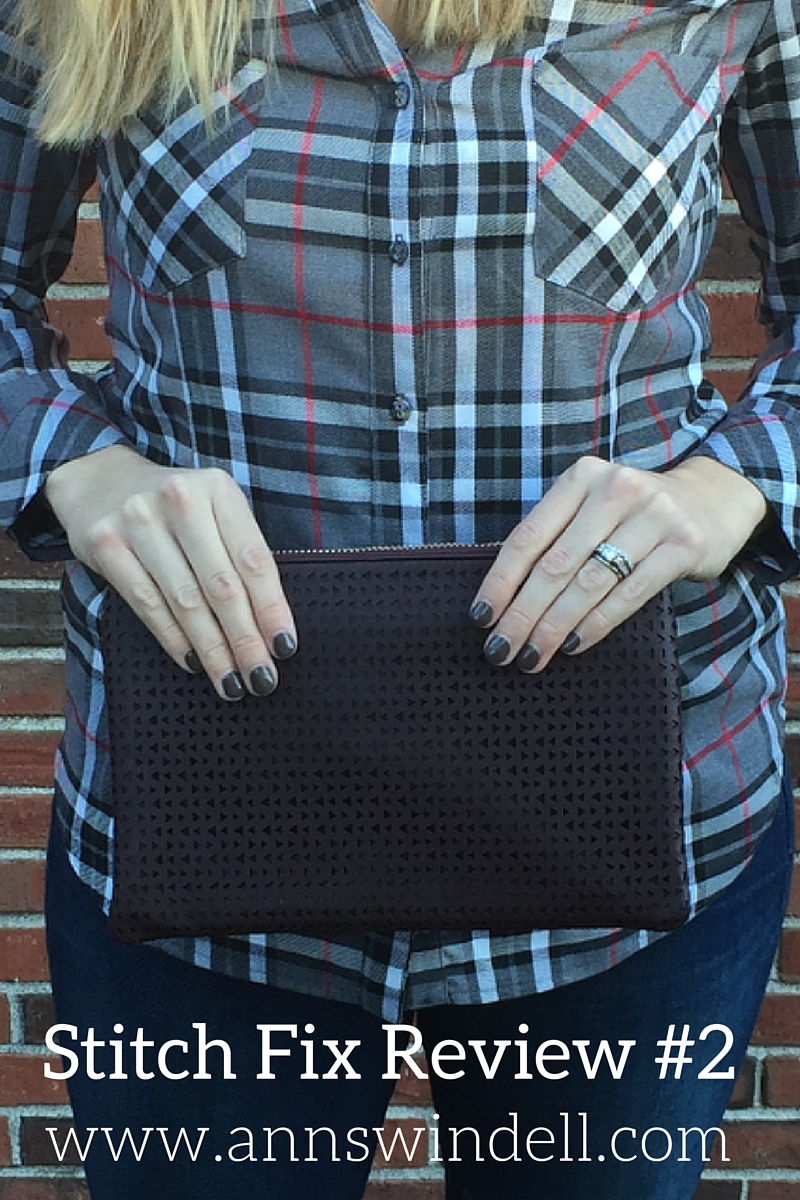 First up, I asked my stylist for a dress to wear to an upcoming seminary gala we have in December. I would have loved something midi-length, but nothing was available. She sent the Brixon Ivy Lezlie Dress. It's a classic cocktail dress with a lengthened overlay (I've had issues with Stitch Fix dressed being too short), and it's a lovely dress with jewel detailing at the neck.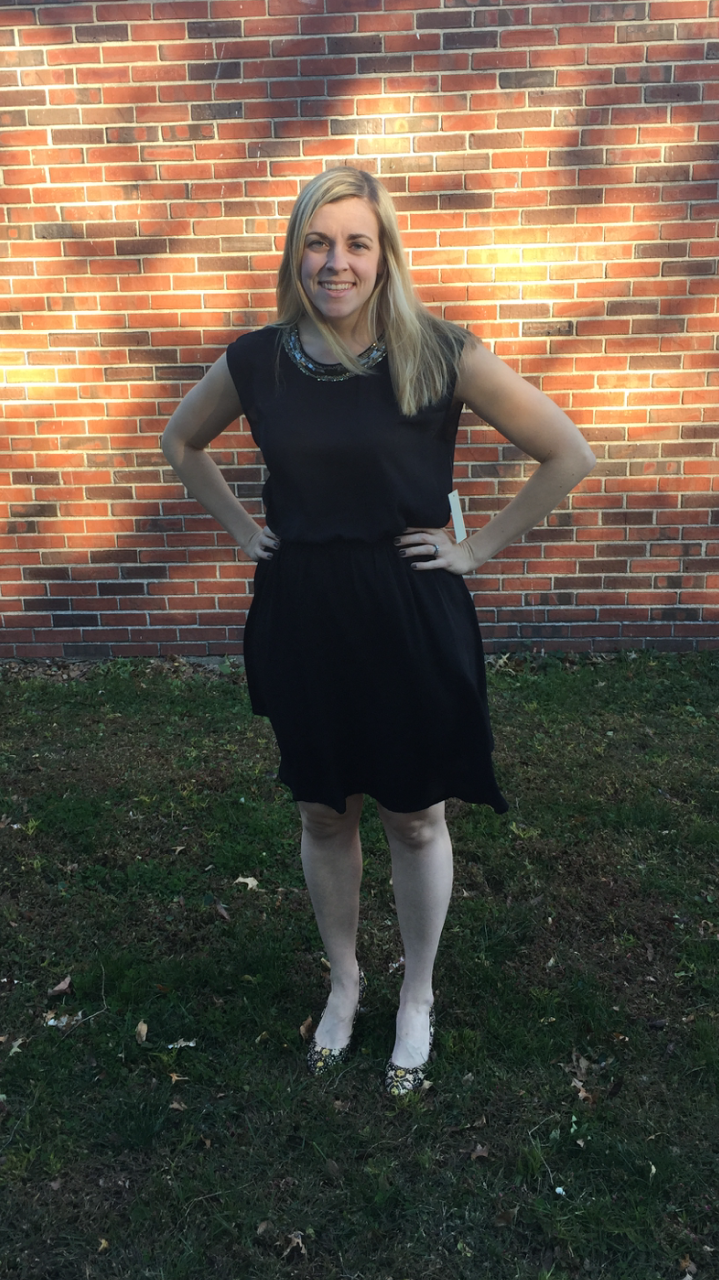 Brixon Ivy Lezlie Dress
I just didn't love it enough; probably because I've got plenty of black dresses in my closet already. It's going back!
Next up, a pair of Kut from the Kloth Jonathan Skinny Corduroy in slate gray. I really like these cords; they're super comfortable, stretchy, and actually are fairly long (again, tall girl issues…most pants and dresses are too short for me unless I want to rock the "waiting for a flood" look!).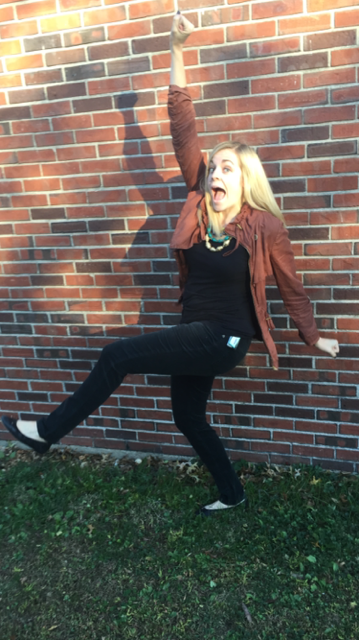 Kut from the Kloth Jonathan Skinny Corduroy
31 Bits Necklace from my last fix!
The issue here is that I think I would need to size down, but then the pants would be too short for me. Bummer, but they're going back, too.
I love this next item: the Market & Spruce Katlan Button Down Top. It looks like Fall exploded on a button-down, and I mean that in the best way possible! My husband loves it, and I do, too. It's plenty long in the front and back, and it's both soft and structured. Win! I'm definitely keeping this one.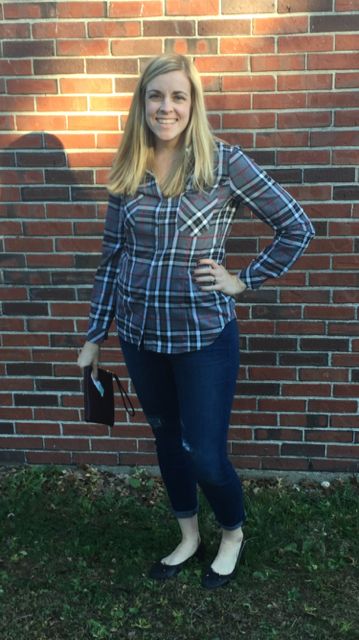 Market & Spruce Katlan Button Down Top
I paired the Market & Spruce Katlan Button Down Top with the Market & Spruce Kempsey Puffer Vest with knit lining. I specifically asked for a vest, and this one is wonderfully warm without being bulky, soft with a bit of sheen, and will work well with lots of items I already own. Keep!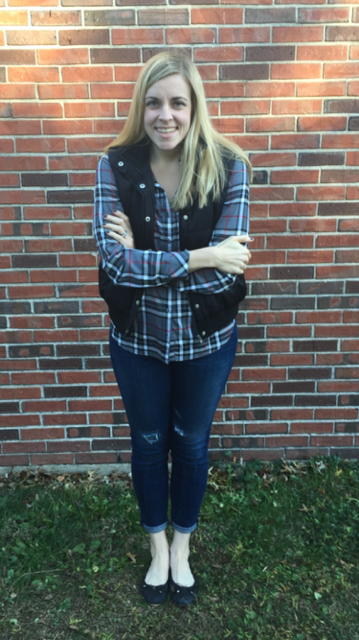 Market & Spruce Kempsey Puffer Vest
The last item in my box was a purse: the Street Level Lambert Laser-Cut Clutch. It's in the dark purple colorway, and while I think the laser cut-outs are a really lovely detail, I'm not much of a purse girl. It does act as a wristlet, which I do like, but it's going back.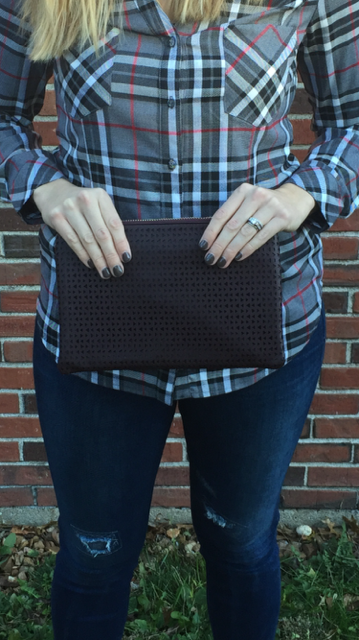 Street Level Lambert Laser-Cut Clutch
Overall, this box was a 2/5, which is great since I have Stitch Fix credit to cover most of both of the items. Let me know if you use Stitch Fix and what you have found that you love!
*Here's how Stitch Fix works: you order a "Fix" (a box of clothes) based on a style profile you fill out about yourself–colors, sizes, styles, patterns, lifestyle. A stylist picks five items for you (from sweaters to scarves to earrings to skirts to jeans), which are sent to you in the mail. The five items are a surprise! You try on clothes at home with the wardrobe you actually have, keep what you love, and send the rest back in a pre-paid envelope. It's remarkably simple.
Why I like Stitch Fix in this season of life:
1. I'm not in a season where I can spend much money on clothes, and I can set my price point with Stitch Fix. Also, if I buy all 5 items in the box, there's a 25% discount on everything.
2. I don't have to leave the house. Three words: Toddler. Time. Winter.
3. I can get a "Fix" as often or as rarely as I want. I don't get mine regularly (although many people do); usually, I request a box when I have an event coming up where I need a specific item (a dress for a wedding, for example).
4. The cost is a $20 styling fee, which goes toward any item you purchase.
5. Stitch Fix works for women in almost any season of life. From teenagers to retirees, they've got clothes for women in many stages, sizes (even maternity!), and professions.
If you want to try Stitch Fix, please click this link and I will get a referral credit. And let me know how it works out for you!