If you've been thinking about signing up for Writing with Grace, now's the time!
Registration for the Writing with Grace course is only open for one more day. Just one! Take a moment and consider about how your life–and the lives of those around you–could be impacted if you invested in your writing.
 If you're struggling in your calling as a writer, it might be because you haven't given yourself time to grow as a writer. It becomes too easy for us to push our dreams and callings into the margin of our lives, telling ourselves that "the timing isn't right" or that "we can't spend too much on ourselves." We will willingly pour our time, resources, and energy into others–and that's a good thing.
But it's also a good thing to invest in your gifts and in your calling.
Writing is a gift that the Lord has given to you so that you can impact others in His name–with his love and his truth. It's not selfish or self-seeking to pour time and resources into your calling as a writer. I truly believe that when our hearts are centered on Christ, writing with and for Him is a deeply important Kingdom assignment.
This is why I care so much about this course, and why I believe in it so deeply–because I know that when we grow as writers who are focused on Jesus, it will impact the world with the love of Christ. That's worth investing in.

Join me and head over to Writing with Grace to read about the course schedule–and imagine how you might grow as a writer this winter.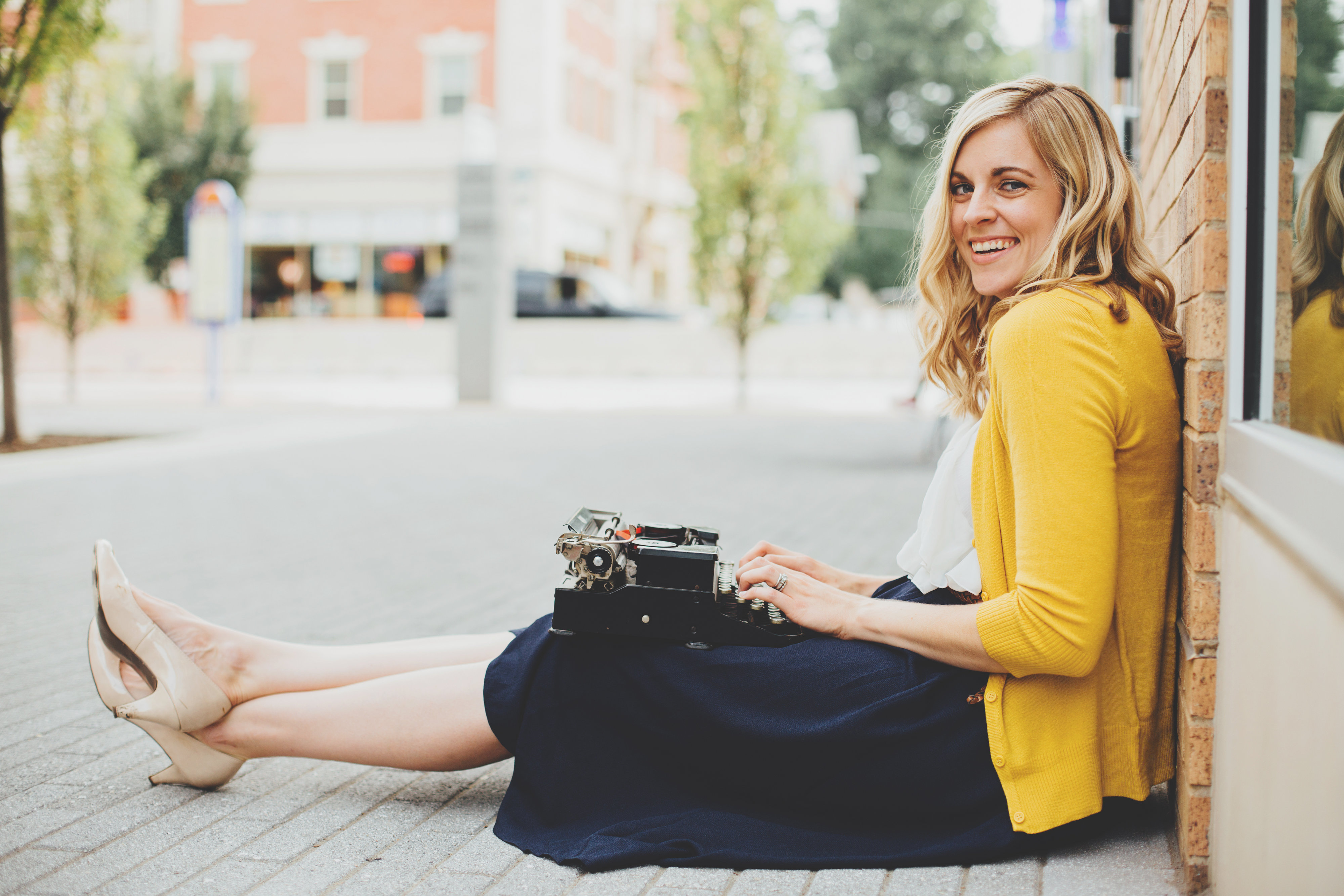 Photo by Ann White Photography
You can watch the classes live, re-watch them late at night or during nap times, and hear from editors at (in)courage, RELEVANT, and Darling Magazine.
We're going to have a wonderful, powerful time together this January through February. It's worth it to invest in your calling as a writer–because your words and your story matter in the Kingdom.
Head over to www.writingwithgrace.com and secure your spot for class.
There's only one day left to sign up, so don't put this off!
I can't wait to see you there.
[If you know of a friend or family member who might be interested in Writing with Grace, pass it along today and don't let them miss out on this course. Or, give the class as a gift–and make someone's Christmas that much richer!]