In checking through my files, I realized that I'm coming up on my first anniversary of using CoSchedule–a marketing calendar–and I wanted to share a little bit with you about why I love it so much and how I use it. If you haven't heard of CoSchedule, I'll let them speak for themselves about who they are and what they do:
"CoSchedule is an easy drag-and-drop content marketing calendar that allows you to plan, create, and promote your content all in one place. It saves you time and helps you grow your audience through smart marketing plans and efficient team collaboration."
I echo their sentiments wholeheartedly–this is exactly what it's done for me! Using CoSchedule has saved me time, helped me grow my audience, and has helped me run a smarter marketing plan. If you know me, you know that I juggle a lot of responsibilities (is there anyone who doesn't?)–wife, mom, writer, author, teacher, blogger–and time is valuable. CoSchedule allows me to publish content in one place (my blog) and then schedule posts and tweets from that blog when I tell it to do so. I can schedule multiple social media platform posts at one time, from one place.
Game changer.
Here's a little insight into how CoSchedule works. I run this blog on a WordPress theme, and CoSchedule integrates seamlessly with WordPress. So, once you sign up for CoSchedule and install it into your blog, every time you write a post, the calendar will show up beneath the post, enabling you to schedule social media posts from that blog at the same time as you write the post. You can schedule those social media engagements for hours, days, and even months out from the original post. Then, after a post is written, you can check back into the calendar to see where it has been shared and how often. [This is a screenshot provided by CoSchedule, not from my website, FYI.]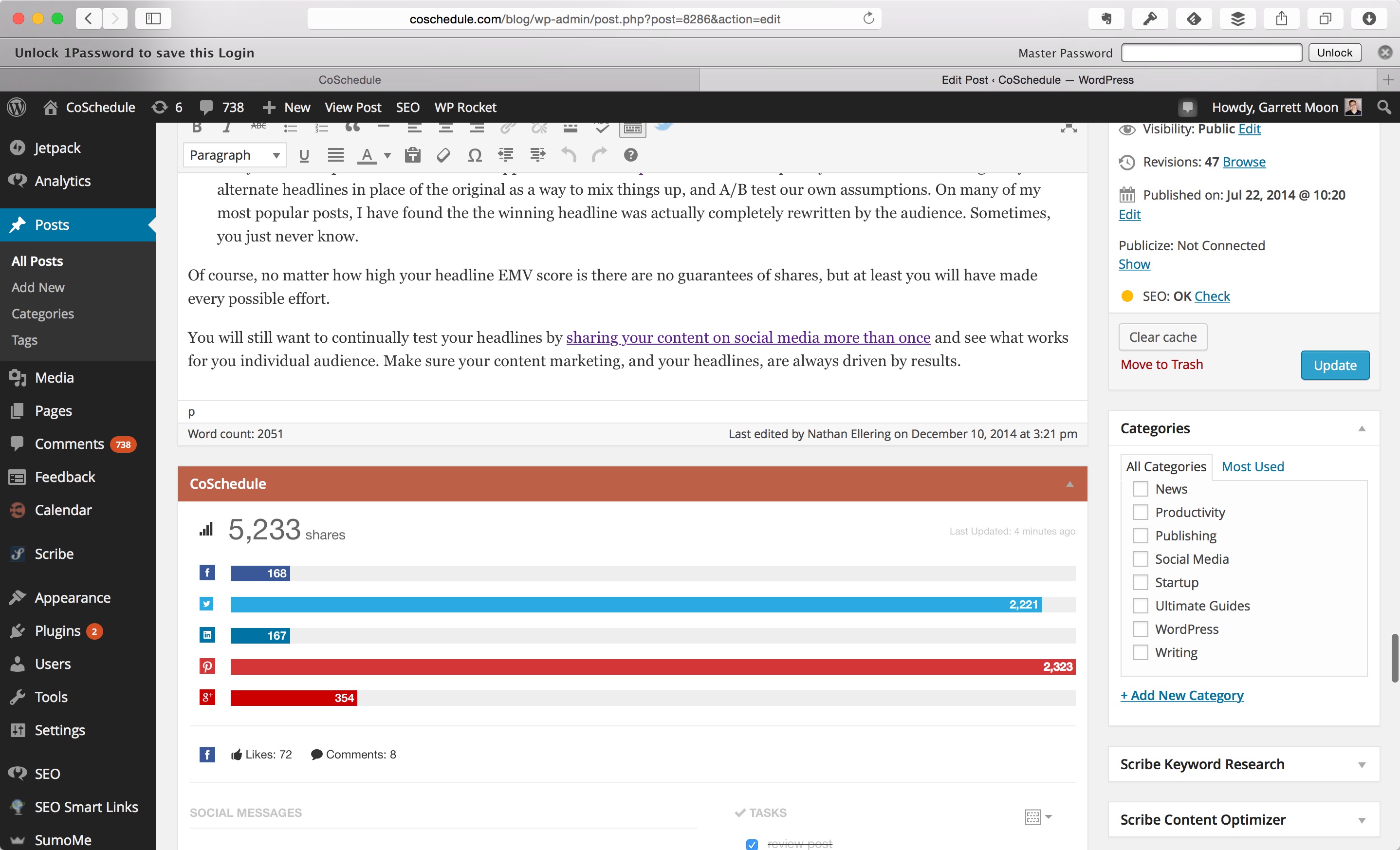 You also have the ability to see your marketing calendar in month-at-a-glance views, so you can see what is scheduled and when from a bird's-eye perspective. One thing I love is that I can move posts, tweets, and engagements around on this level so that my month is spaced out the way I want it to be–instead of ten posts on one day and none on the other, I can move things around so that my posts are regular.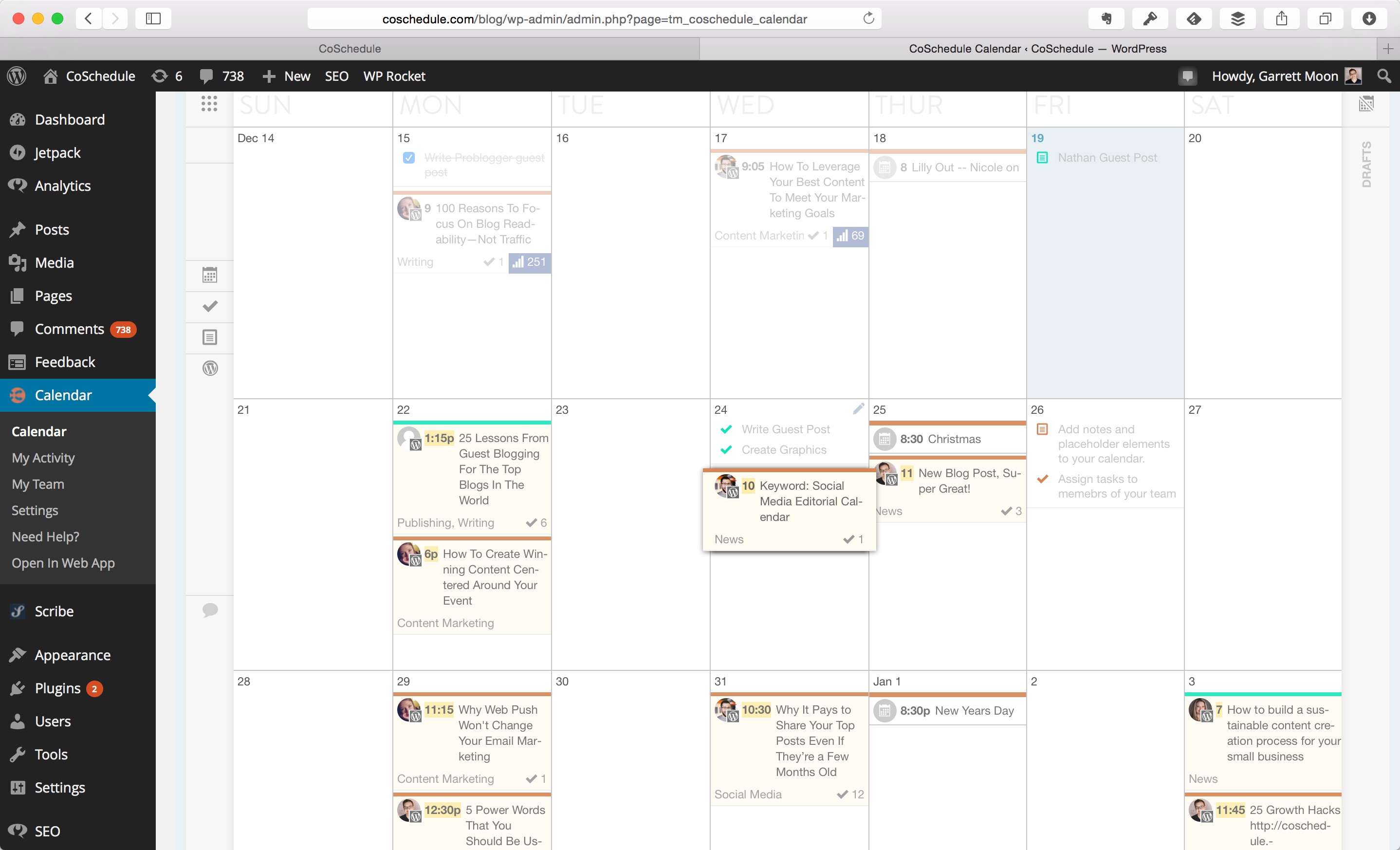 Because I only aim for about one blog post a week, I use CoSchedule to help me plan out my weeks (and months) of marketing and social media engagements when I write the post, knowing that I won't have to worry about making sure I post more tweets or create another Facebook post during the rest of the week–CoSchedule has me covered.
For writers, bloggers, and anyone who wants to strengthen their presence online–and for those who love to write but hate the marketing side of things, CoSchedule is a wonderful option–I think less about marketing and get to focus more on my words and my mission. 
Let me know if you use CoSchedule or if you're interested in using it! I highly recommend it!
This post was written as part of CoSchedule's Referral and Review Program, and the links included in this post are affiliate links. All opinions and words, other than the ones quoted, are my own.