I haven't gotten a "Fix" for several months, but I had some credit built up and was looking for some pieces to refresh my summer rotation of clothes, so I scheduled a box for this week–and it came!
If you're not familiar with Stitch Fix, here's how it works: you order a "Fix" (a box of clothes) based on a style profile you fill out about yourself–colors, sizes, styles, patterns, lifestyle. A stylist picks five items for you (from skirts to tops to earrings to jeans), which are sent to you in the mail. The five items are a surprise! You try on clothes at home with the wardrobe you actually have, keep what you love, and send the rest back in a pre-paid envelope. It's remarkably simple.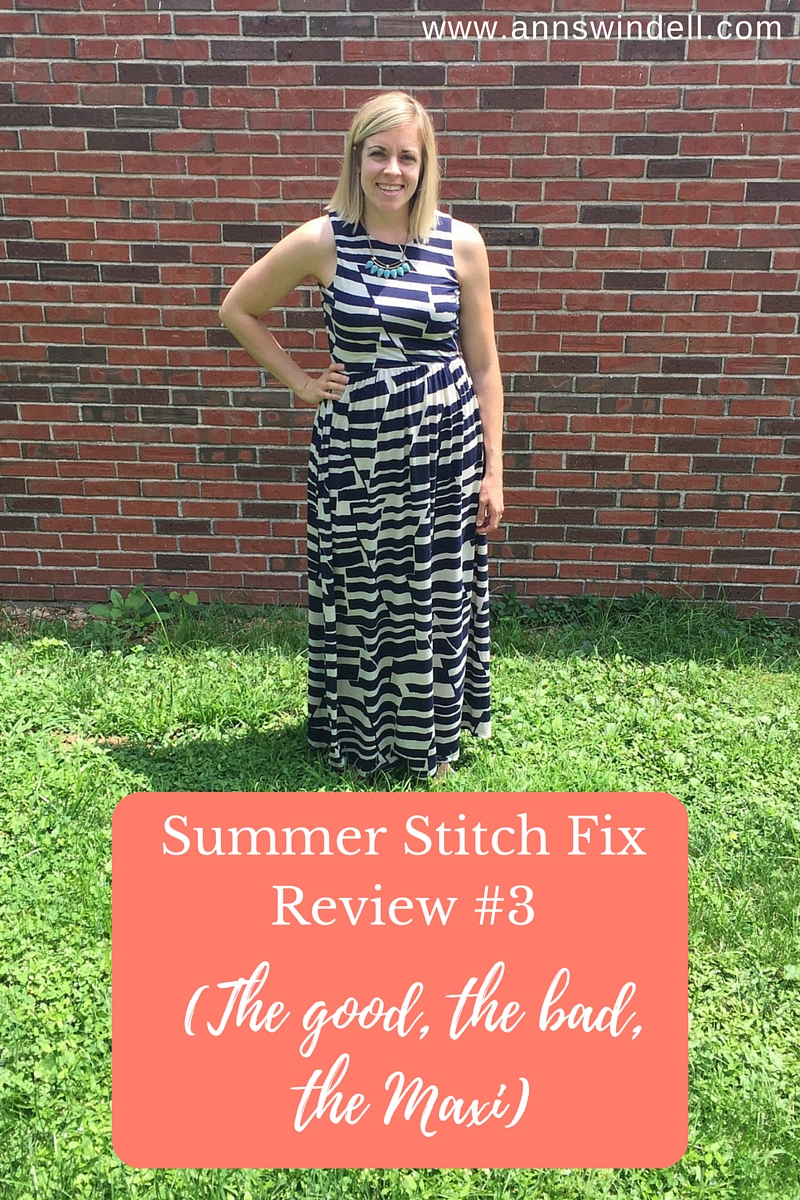 Why I like Stitch Fix in this season of life:
1. I'm not in a season where I can spend much money on clothes, and I can set my price point with Stitch Fix. Also, if I buy all 5 items in the box, there's a 25% discount on everything.
2. I don't have to leave the house. Three words: Kid. Time. Heat Index of over 100 degrees.
3. I can get a "Fix" as often or as rarely as I want. I don't get mine regularly (although many people do); usually, I request a box when I have an event coming up where I need a specific item (a dress for a wedding, for example).
4. The cost is a $20 styling fee, which goes toward any item you purchase.
5. Stitch Fix works for women in almost any season of life. From teenagers to retirees, they've got clothes for women in many stages, sizes (even maternity!), and professions.
My box just came this week; here's my review–so many great pieces in here (and I loved opening up the box to find these colors and patterns!)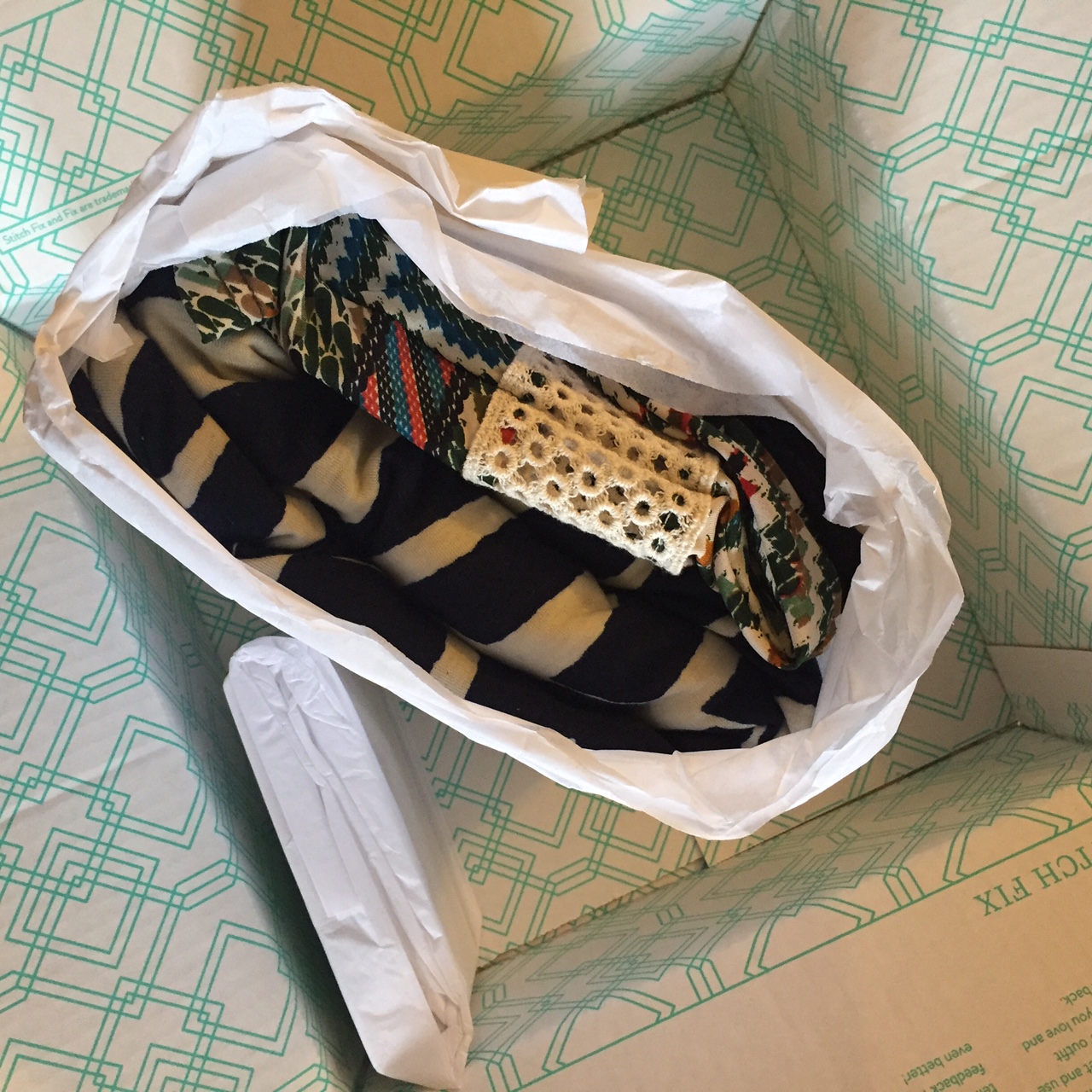 First up, the Carmela Printed Crochet Detail Flare Skirt. The colors and are so fun, and while the pattern isn't one I would have picked up in a store, the crochet detail above the knee is really lovely. I paired it with a casual tee shirt, which is right in line with my summer style. This is part of why I love Stitch Fix; I can try on the pieces that they send with what I already own and see how it will actually work (or not work) with my current wardrobe.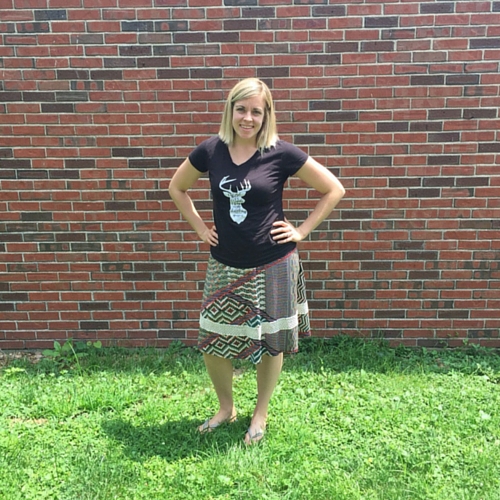 Carmela Printed Crochet Detail Flare Skirt
I'm honestly still on the fence about this skirt. It's flowy and soft and the design is beautiful! I'm just not sure if I'll wear it enough to justify purchasing it, as I already have a lot of skirts. What do you think?
The second item in my fix was the Roquette Off the Shoulder Tunic. Off the shoulder tops are all the rage this summer, and this top was airy, lightweight, and was comfortable to wear.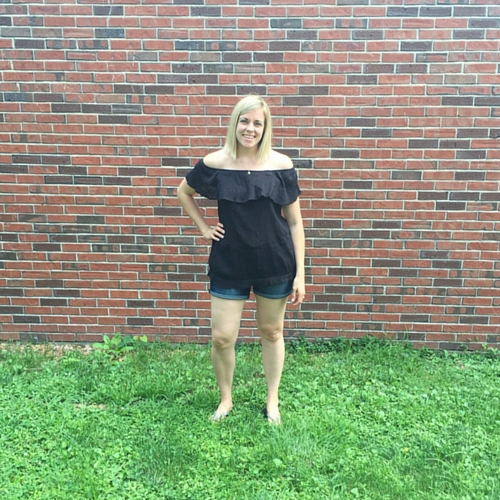 Roquette Off the Shoulder Tunic
I think I'll be sending this one back; as cute as it is, I don't have a lot of reasons to wear an off the shoulder top, and it was a bit baggy.
Ok, on to the third and fourth item in the box–the Lucienne Knit Maxi Dress and the Carlos Turquoise Stone Collar Necklace. I'm a bit of a pushover for a good Maxi dress–it's like wearing pajamas all day but looking put together! And the Lucienne Knit Maxi Dress had me when I saw the strap/shoulder situation. I love the higher neck!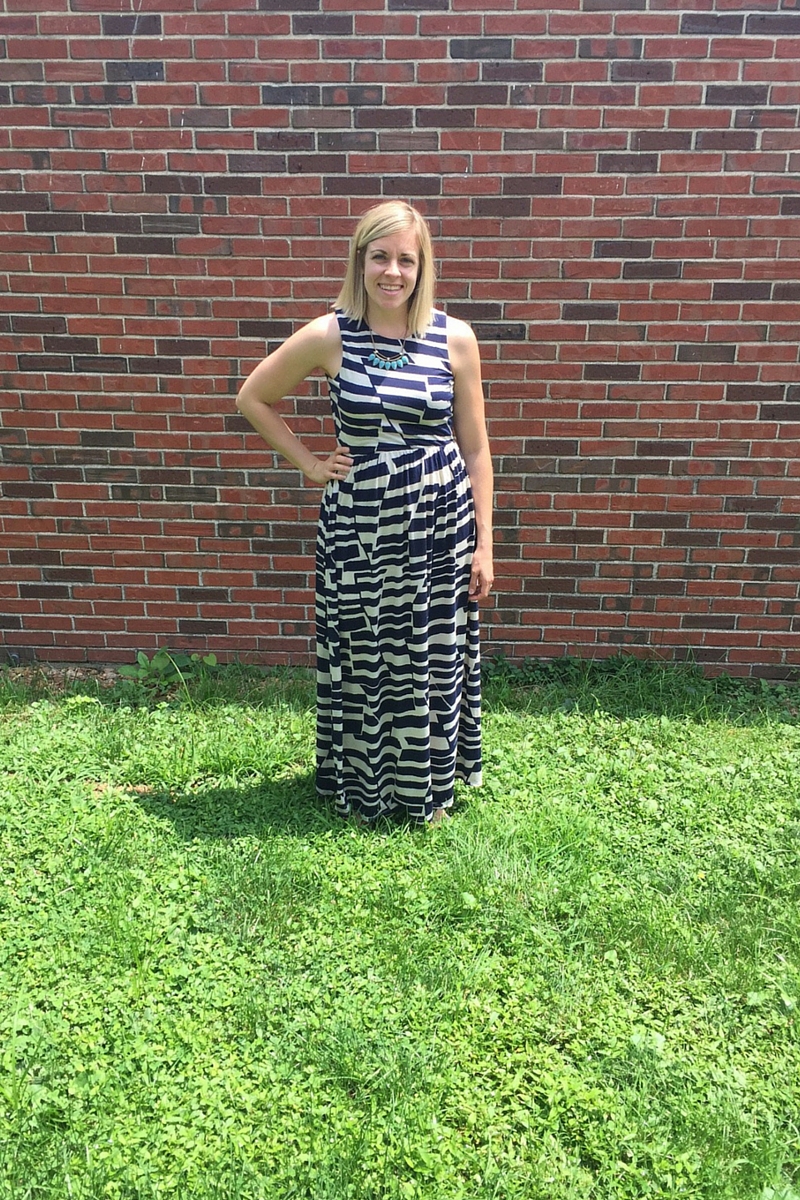 Lucienne Knit Maxi Dress
Here's the closeup of the Carlos Turquoise Stone Collar Necklace. This is a fun necklace, with some really creative details, but I don't think I'm going to keep it. I usually wear more delicate pieces (unless I'm rocking a 31 Bits necklace!), and I can't foresee wearing this any time in the future.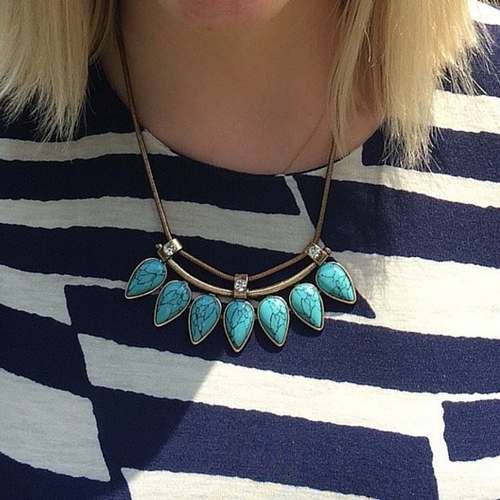 Carlos Turquoise Stone Collar Necklace
The last piece in my fix was the 41 Hawthorn Merise Split Neck Tunic. My stylist gave me such a great fix–this top is right up my alley, too. It's a little on the preppy side, and perfect for the crazy heat we're having in the Midwest. Sadly, it was a little too tight in the hips for my preference, and going up a size would have made the top too big. It has to go back.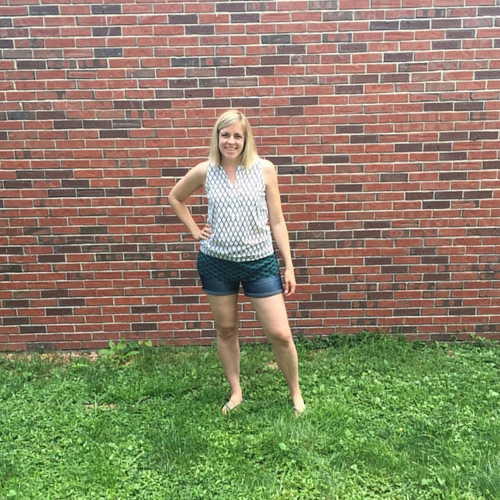 That's it this time around–and it's getting me excited for my next fix. Maybe this Fall? Let me know if you have any questions, and if you want to try Stitch Fix, please click this link and I will get a referral credit. And tell me how it works out for you!