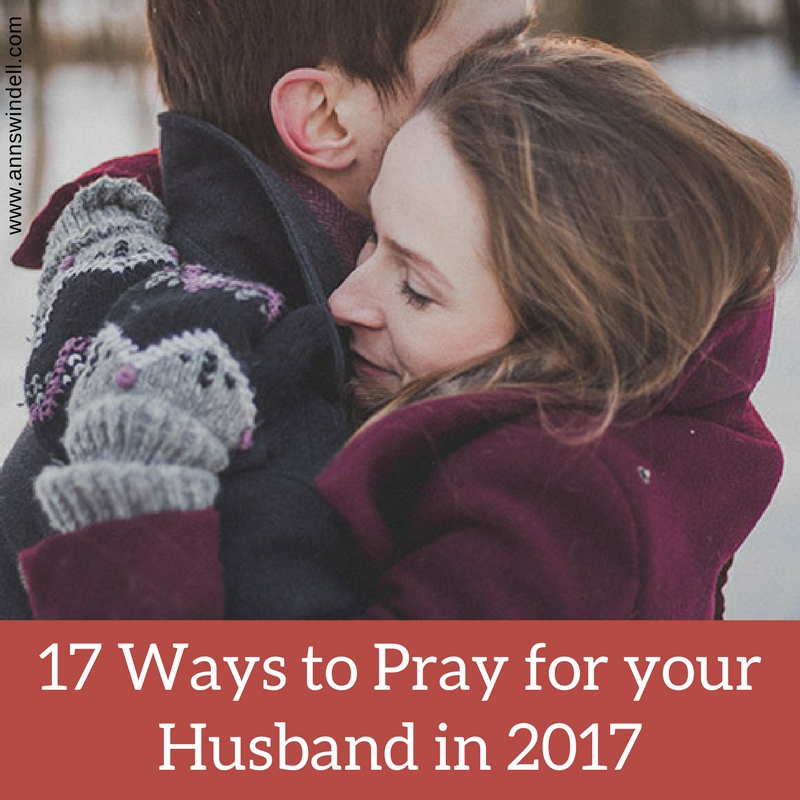 I had the honor of getting to write for Way-FM recently about one of the topics I love the most: marriage! The start of the article is below; you can read it in its entirety here!
As wives, perhaps one of the most important things we have the opportunity to do in 2017 is to pray for our husband. No one knows him as closely as you do, and this offers a unique chance to come before the Lord and ask him to guide and protect your husband in a powerful way.
Still, sometimes it's difficult to know where to start or how to focus our prayers, and so, below, you'll find 17 ways to pray for your husband this year. You can pray through the whole list at once, or pray for specific aspects on different days of the week or month. Even if your husband does not yet know the Lord, you can pray these prayers for him, trusting that the Lord hears you and he loves your husband even more than you do.
1. Pray for your husband's relationship with Christ.
No other relationship in your husband's life is as important as his relationship with God—not even his relationship with you! The good news is that as your husband grows in closeness with the Lord, his love for Christ will start to spill over into every other relationship in his life, including his marriage. So, pray that your husband will be motivated and excited to spend time with the Lord, praying and reading the Bible.
2. Pray that the Lord will give your husband godly friends.
We become like the people we spend time with, and so your husband's friends have a huge influence on his life. Ask God to give your husband close friends who are also pursuing Christ, and that they would "spur one another on toward love and good deeds" (Hebrews 10:24).
3. Pray for favor on your husband's life.
Your husband has already received favor in having you as his wife, for "He who finds a wife finds a good thing and obtains favor from the LORD" (Proverbs 18:22)! Now, pray that God will increase your husband's favor with bosses, friends, co-workers, and acquaintances!
4. Pray that your husband will thrive in his job.
Few things matter more to a man than knowing he is making significant contributions in his work. Pray that God will give your husband joy in his work and breakthrough in any difficult situations at his place of employment.
Read the rest of the article here, at WAY-FM!
Looking for more marriage encouragement? 
Read 10 Ways to Grow Spiritually with your Spouse!
Read Cultivating a Joy-Filled Relationship with your Spouse.