I started writing my story years ago; long before I was anywhere near a book contract or a marketing team, I felt that the Lord was inviting me into a process of writing my story down and–in the process–meeting him in the middle of it. I'm not sure I've done anything more powerful in my personal spiritual journey than write my memoir.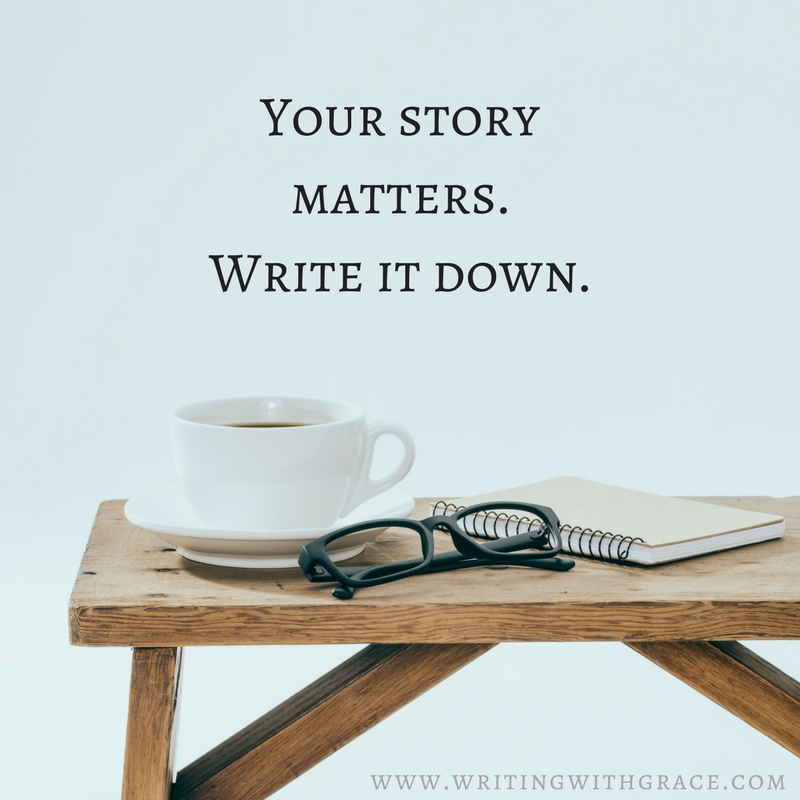 Memoir is the genre that I love the most, because it's the genre that allows us–even gently forces us–to re-examine the lives that we have been living as we write them down on the page. A good memoir isn't autobiography, and it isn't a personal journal. It's the true story of our lives written in such a way that others can understand, access, and be changed by it.
I'm not sure there's a more dynamic form of the written word.
Our God is the God of story, and he loves making himself known through our stories; it's how he's wired us. We start loving stories as children, and we inherently know when a story has a satisfying or unacceptable ending, because we were made to long for resolution, peace, and hope.
Our God is the God of story, and he loves making himself known through our stories.
Click To Tweet
If you've always wanted to write your story, or if you've been wondering how you can tell your story in a meaningful way, I'm going to suggest that writing your memoir might be one of the most powerful things you can do in your personal journey with Jesus. Down the road, might your story impact hundreds or thousands of people? I hope so! But in these days and months, writing your story will transform you most of all. I know that it has transformed me; I got to see Jesus at work all over again as I've written my memoir over the past years.
I just opened registration for the Writing with Grace Memoir course that I'll be teaching this September–October. To say that I'm thrilled about this class is an understatement; I'm practically jumping out of my chair!
You can use the code WRITEMYSTORY to save 10% on the cost of the class.
Registration is open for Writing with Grace: Memoir! www.writingwithgrace.com #amwriting
Click To Tweet
I'd love for you to join me over at Writing with Grace–you can even see the video that we created just for this course.
If you've been aching to write your story, this is your time. I can't wait to see you there!