This is from my newest article at RELEVANT. You can read the entire article here!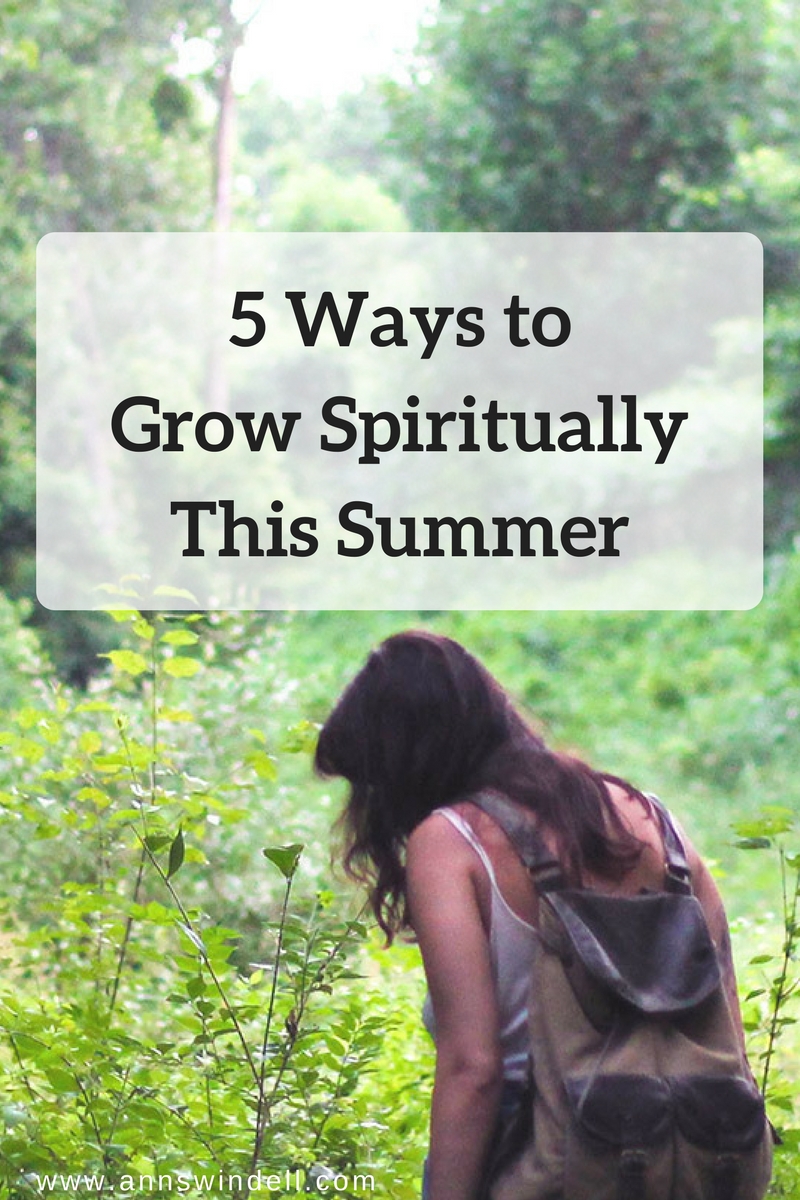 With summer in full swing, it's easy to get into the rhythm of letting the days slip by without much intentionality. The sun shines longer, we play harder and many of us take extra days off of work. But while we may want to let go of some stressors during the summer, one thing we don't want to let go of is our spiritual growth.
Here are five ways to keep growing spiritually during the summer months:
1.) Get Outside!
With nicer weather comes great opportunity to experience God's beauty in creation and let it shape our prayers and our worship. Take a prayer walk around your neighborhood, asking God to give you His heart for your city and the people there—and let the sights and sounds of where you live inspire your prayers. Or go on a hike and take your Bible with you and read Psalm 19 or Psalm 8 out loud, thanking God for how He's created the earth and given you life. Swim in the ocean (or the pool!) and break to read John 7:37-39, considering the living water that Christ gives to us that sustains our very spirit.
Don't let your faith slide this summer. Five ways to grow with God right now! #faith #summer
Click To Tweet
2.) Make the Effort to Get to Church.
I know, I know. With summer travel, vacations and holidays, it's easy to blow off church on the weekends. But even if you're traveling, find a church in town you can attend on Sunday. It's a wonderful way to continue to growing in relationship with God, to get to know other believers and to experience church in a new way. God's people are worshipping all over the world—go ahead and join them, wherever you are!
Read the rest of the article–including mixing up your Bible-reading routine and serving in a new way–here, at RELEVANT!