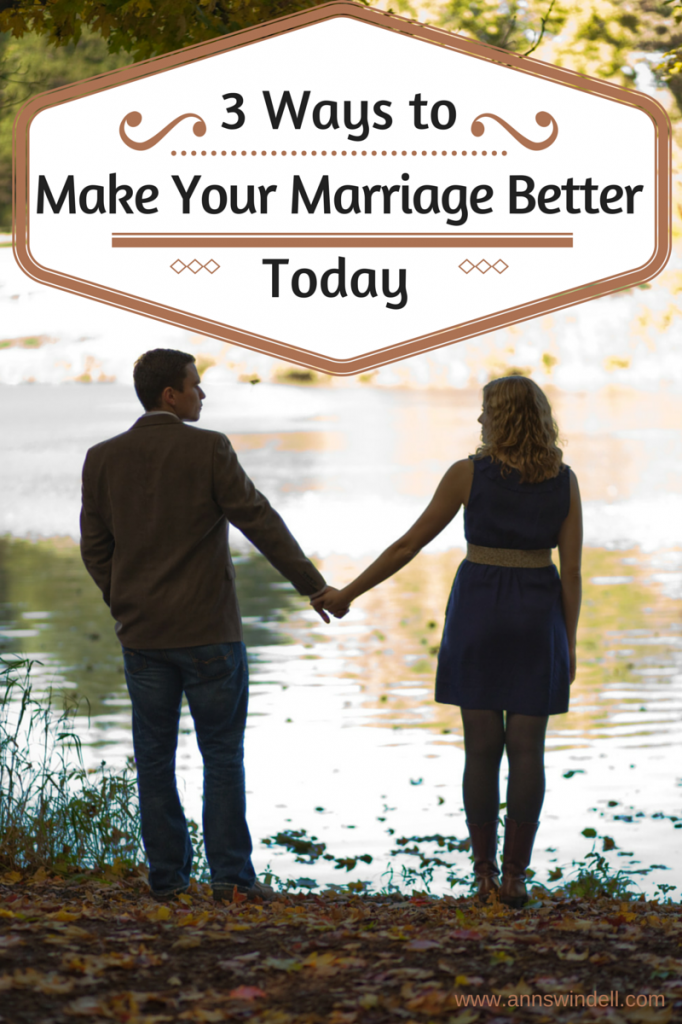 Michael and I are leading a couple we love through some premarital counseling right now–something we always feel so privileged to do–and I'm reminded, again, why we are so committed to our marriage and to marriage in general.
Marriage, more than most other relationships, has the power to harm and to heal.
Click To Tweet
Marriage, more than most other relationships, has the power to harm and to heal. And in the daily grind of life and relationship and kids and jobs, sometimes our spouse gets the short end of the proverbial stick. They get our frustrations and our shortness, our exhaustion and our failures. They often get our worsts.
But our spouses also get our bests–if we let them. 
It's a sad reality of life that we often become the most flippant and casual with those we love and need the most. If familiarity doesn't breed contempt, it can at least lead to a unspoken type of expectation where their presence and love is expected rather than treasured.
I don't want to live that way. I want to live in an intentional, joyful marriage.
Here are three ways to offer your spouse your bests in the relationship:
1. Speak the language of thankfulness. 
In a healthy marriage, there is a give and take of responsibilities and tasks that has to be accomplished every week just to stay afloat. Bills have to be paid, trash has to be taken out, meals have to be made. When we start expecting those things of one another without being appreciative for the work and energy those things require, we miss an opportunity to cultivate joy.
Thank your spouse for what he does. Does he leave for work every morning? Thank him for being faithful in his job. Does she balance the checkbook and pay the bills? Thank her for her consistency and excellence. Thank him for changing that diaper. Thank her for cooking that meal. Gratitude offers dignity to mundane tasks–and it shows an awareness of how much our spouse does for our life to keep it moving forward.
Gratitude offers dignity to mundane tasks in marriage.
Click To Tweet
2. Make time for one another.
When we invest in people, we learn to love them. Our children, our friends, even our colleagues–when we really hear their hearts, we often can't help but love them, to one degree or another. When we neglect getting meaningful time with our spouse, we can drift apart more easily because we forget about their hearts and dreams and thoughts.
So set up a recurring lunch date, or make the half hour after the kids go down a sacred time for the two of you to talk–really talk. Get a weekend away if you can (yes, even if it takes more time and energy to set it up than you will be gone). Make your relationship a priority with your time–we invest in what we value, and marriage is no different. 
We invest in what we value, and our marriage is no different
Click To Tweet
3. Do something unexpectedly kind.
Surprising our spouse with something we know they will love–a meal out, a backrub, a box of cookies–tells them that we care about them, that we think about them, and that what matters to them matters to us.
You don't need to spend a lot of money–what matters here is thoughtfulness. So what can you do, today, to show kindness to your spouse? Wash the dishes when it's his turn? Put gas in the car? Bring flowers home? Surprise him with a night out, complete with a sitter and a reservation?
What can you do today to make your marriage better–and stronger? Consider putting one of these ideas into practice today!