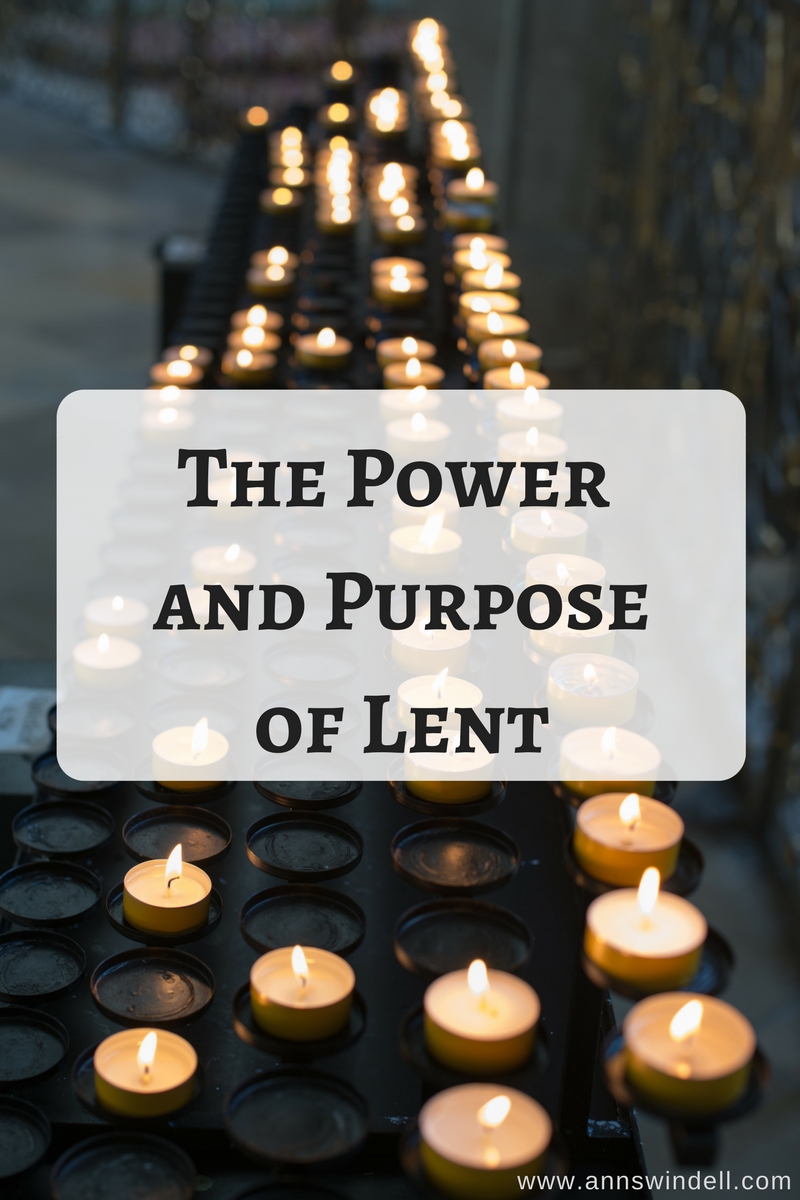 This post is adapted from a piece I wrote originally for RELEVANT Magazine and posted last year.
Click here to read the original article. 
In church tradition, Lent is the season preceding Easter, and it is often set aside as a time of remembrance and repentance. It is a season of preparation, a time of waiting and reflecting.
But is Lent important? Is it worth observing—or at least acknowledging—especially if, like me, you're not currently part of a liturgical church tradition?
Even after years of not being in a church that intentionally observes Lent, I still think so. Here are some reasons why Lent matters—and how it can point us to the truth of the Gospel in practical, important ways:
Lent Reminds Us That We Need to Repent
Repentance is not an easy pill to swallow; repentance is a call to turn around and away from our sinful ways. First, it means acknowledging that we are sinners, and second, it means saying no to our sin. But repentance is at the very heart of Christianity: we cannot, in fact, follow Jesus without repenting of our way and choosing His way instead (Acts 2:38).
Lent is a season of acknowledging our consistent, daily need to repent.
Click To Tweet
Lent is a season of acknowledging our consistent, daily need to repent—and therefore, of our consistent need for a savior. It's important to remember how desperately we need to be saved from our sin, and that Jesus is the only hope we have to be saved; that reality grounds us in His kindness and goodness.
 Lent Helps Us Pare Down Our Excesses
Historically, Christians have understood Lent as a time when unneeded things are stripped away in order to remind us of our neediness before and for God. Christians still do this today, giving up meat or chocolate, or abstaining from alcohol or watching television.
By taking away things that divert our attention and feed our desires, the season of Lent invites us to attend to what is really happening on the inside of our souls—and to have our needs met by God first and only.
Lent invites us to attend to what is really happening on the inside of our souls.
Click To Tweet
Lent Points Us to Our Humanity
In college, I was part of a liturgical church in college, and I attended my first Ash Wednesday service. There, I was marked with a cross in ash while hearing the words, "From dust you came, and to dust you will return."
It felt like someone had sucked all of the air out of the room; suddenly, I was faced with my own death. As a college student, I rarely thought about my own finiteness, my own frailty. But that declaration over me—that I started from dust and will return to dust—deeply humbled me, in the best of ways.
Lent pointed me back to the truth that all of my value and all of my purpose comes from being a person made in the image of the God who created me and made the way for me to be saved. Apart from Him, I am dust; I am nothing and I have nothing. But because of His great love, my life is worth much more than dust.
Lent Sobers Us—in Order to Prepare Us for Celebration
Lent is a season of reflection—even of mourning—and that attitude flies in the face of the cultural waters most of us swim in. Sobering ourselves by confronting our own brokenness—by pausing our desire to keep things light and easy—is necessary if we want to celebrate the miraculous and life-altering message of Easter.
If we aren't aware of our sinfulness and need, we won't be able to comprehend the desperation of Good Friday or the world-changing truth of the Resurrection. Sobering our hearts and minds in preparation for Easter enables us to celebrate more deeply and joyfully, perhaps, than we would have without the solemnness of the season.
Because knowing our true nature, knowing our need for Jesus—this makes Easter the best and most necessary Good News we could ever hear.